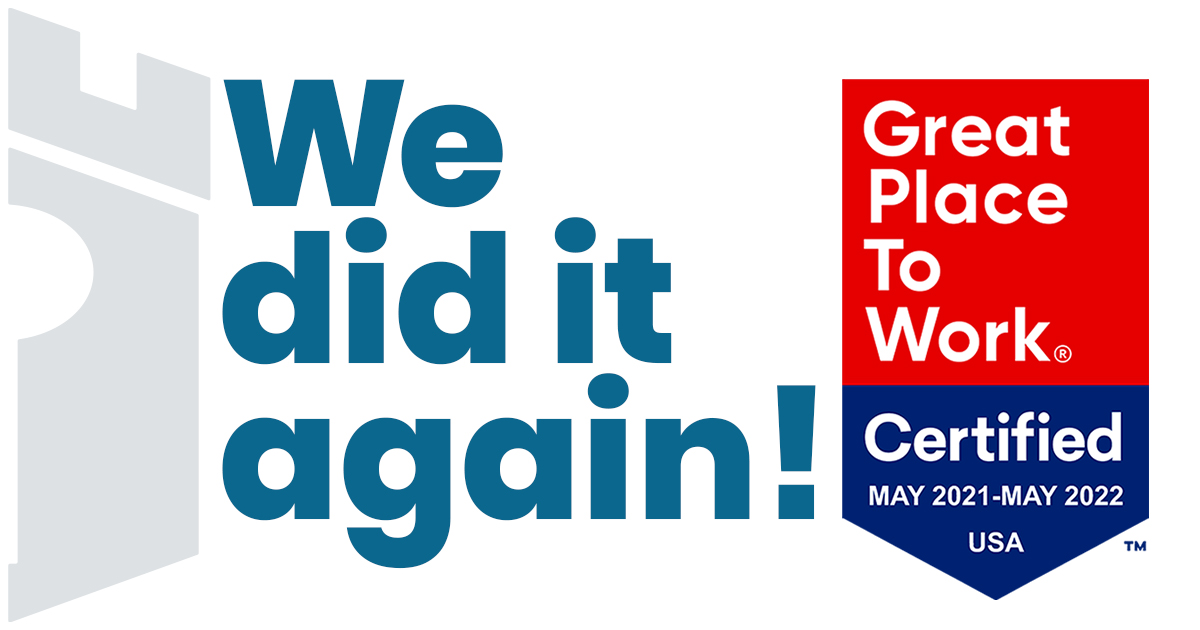 Castle & Cooke Mortgage has been named a Great Place to Work for the fifth year running! This prestigious award is based on feedback from our employees.
The certification shows that culture counts, communication matters, and regular recognition is key to not just what we do, but how we do it.
This year, 90% of employees said Castle & Cooke Mortgage is a great place to work. Employees also left anonymous comments as part of the Great Place to Work survey. They highlighted our team spirit, our strong community, and a leadership team that puts people first.
"CCM has a culture like no other. We are a family," one employee said. "Rather than pulling away from each other, we band together to accomplish our common goals and learn from one another. I am proud to work here and look forward to many more years here!"
Another employee focused on friendly, helpful coworkers.
"Everyone and I mean EVERYONE at this company will willingly help you in any way they can and that's a comforting feeling," they said.
Castle & Cooke Mortgage has branches all around the country, and we are serious about helping families create strong financial futures through the benefits of homeownership.
If you're interested in exploring home loan options, contact your loan officer today!
If you're ready to become part of our award-winning team, visit our careers page or call National Recruiting Manager Christi Fullerton at 801-461-7104.