Jodi L.
Barnes
Branch Manager
NMLS ID #1770739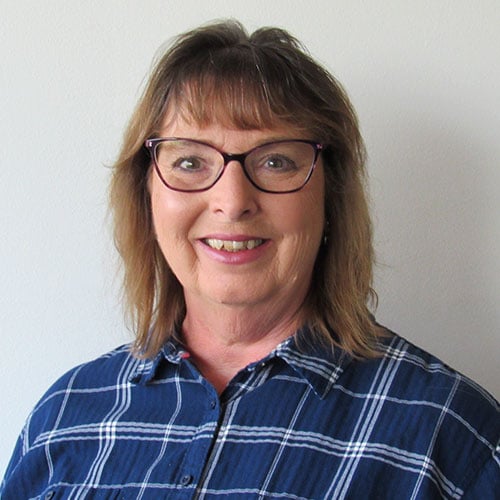 My Information

Mobile: 785-418-4807
Office: 816-359-3653

Email Jodi L.

Consumer Direct - Missouri
1001 E. 101st Terrace, Suite 210 Kansas City, MO 64131
833-921-3871

About Me
Hi, I'm Jodi Barnes, and I'm a branch manager with Castle & Cooke Mortgage. I've been in the mortgage industry for more than three years, and I love helping people with their finances. When you work with me to get a home loan, I ask a lot of questions upfront to help find the most suitable program for you and your family.
Then, I'll educate you on the mortgage process and make sure all your questions are answered at every step. It's important to me that you are set up for financial success and have a good path moving forward, even after your loan is funded.
I love building relationships with first-time homeowners, and I particularly enjoy helping families in rural areas buy homes of their own with the USDA home loan program.
Outside work, my husband and I love to travel. I also make handmade quilts, read, and garden in my free time.
State Licenses: AL# 71241; AR# 128195; AZ# 1019854; CA# CA-DFPI1770739; CT# LO-1770739; DE# MLO-1770739; FL# LO55984; GA# 63364, Georgia Residential Mortgage Licensee; ID# MLO-2081770739; IL# 031.0070595, Illinois Residential Mortgage Licensee; IN# 42939; KS# LO.0046863; KY# MC425812; MD# 1770739; MI# 1770739; MN# MN-MLO-1770739; MO# 1770739; MT# 1770739; NC# I-188041; NE# 1770739; OH# MLO-OH.1770739; OK# MLO29683; PA# 93192; SC# MLO - 1770739; TN# 162372; TX# 1770739; VA# MLO-42135VA - NMLS ID #1770739 (www.nmlsconsumeraccess.org); WI# 1770739
X
Leaving Castle & Cooke Mortgage
You are currently leaving the Castle & Cooke Mortgage website, and headed towards a third-party site. Are you sure you want to proceed?
Proceed