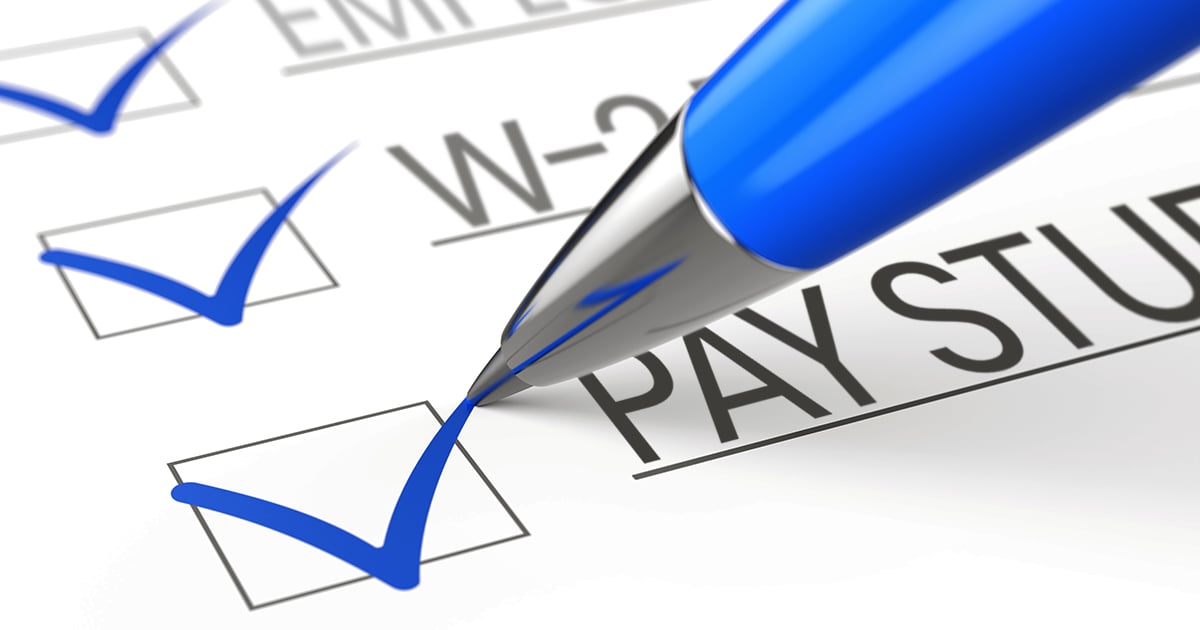 Buying a home is one of the most exciting parts of being an adult, but the process can feel intimidating! Whether you're just planning for the future or ready to start looking at properties, it's nice to have an outline of the documentation you'll need.
We asked our VP of Processing Jenny Lowe about the most common documents she and her team ask for. She was eager to give us a hand.
It's a good idea to gather as much information as you can when you start comparing options for home loan financing, she said, but also wanted us to let you know that there may be additional requests as your loan file goes through the process.
Documents about you
We trust you, but we need to make sure everything is on the up and up by verifying a few key pieces of info.
Borrower's authorization: This is an initial document we'll need you to sign when we start your application. It gives us permission to check your credit and proceed with the process.
Government-issued photo ID: We need to know that you are who you say you are, and only photo identification issued by a government will do the trick.
Trust agreement or certification: If you're in a trust, there is a good chance you will need to quit claim out of the trust while you're securing your home loan. If this applies to you, your Loan Officer can explain the details.
Residential history: We'll need a list of all the places you've lived for the past two years.
Employment history: We'll also need to know about all your paying jobs for the past two years. If you are a new graduate or were going to school during the two-year history, you can include that information.
Documents about your finances
We really want to lend you money for your dream home, but we need to make sure paying for your new home won't be a burden.
Asset checking account information: We'll need 60 days worth of bank statements with documentation for large deposits to help ensure the money for your down payment is yours, free and clear. We'll use this information to make sure you have enough cash to close and enough cash to set aside for earnest money and appraisal during the purchase phase.
Explanation of any inquiries on your credit report: If you have recent credit inquiries from lenders other than Castle & Cooke Mortgage, we'll ask about the details.
Pay stubs: If you're employed, we'll need one month worth of pay stubs that show year-to-date (YTD) earnings.
W-2 tax forms: If you're employed, you should receive a W-2 tax form from each employer at the end of the year. We'll need to see all the W-2s you have received, going back two years.
Business documentation: If you are self-employed, the following will be needed: two years' personal and business tax returns with K-1s; YTD profit and loss statements (P&L); business license; and 60 days' business assets. If you do contract work or pay yourself a regular paycheck, you'll need to provide two years of 1099s or W2s. To verify your business is open and operating, you'll be asked for a current contract with a client or receipts showing current income received within the last 30 days.
Rental income: If income you receive from renters will be considered as income to repay your home loan, you will need to provide current rental agreements.
Additional forms of income: If you receive alimony or child support, or if you receive money from a pension, we may need to take a look if you want to consider that as income.
Documents about your home
In addition to learning about you and your income, we'll need to know quite a bit about the property you're planning to buy.
REPC: This stands for real estate purchase contract, and it's a document you and the seller sign after your offer is approved. Rely on your real estate agent to get this filled out properly.
Homeowner's insurance or flood insurance declarations: This is required for all home loan purchases and covers you in case of any disasters or mishaps to your home. If the property you're considering is in a flood zone, this is separate from homeowner's insurance and you will need an additional insurance policy. Your real estate agent and Loan Officer can help you determine whether this is the case and will ask you who you want to use for homeowner's insurance.
Appraisal documentation: You'll need a few experts to check out your property before the deal is final. Your Loan Officer will order an appraisal for you.
HOA dues: If the home you're interested in is in a homeowner's association (typical for condos) or a planned unit development (typical for new subdivisions), those dues will be considered when qualifying for your mortgage loan. Typically, HOA dues are paid right to the HOA and are not part of your mortgage payment.
Yearly property taxes: Taxes are collected in your monthly mortgage payment and held in escrow. Your mortgage servicer will pay these for you when they come due.
Liens: If there are any liens on the property, such as a lien for solar panels or other improvements, we'll need proof.
Documents about your debts
When we're considering whether to lend you money, we need to know how much you owe other parties. Your credit report, which we'll authorize with your permission, will show your current debts with balances and monthly payments for each. Occasionally, there might be a debt that has not been reported on your credit report. For instance, if you purchased an auto or opened a new credit card just prior to your credit being pulled, this might not show on your credit report yet. Be prepared to provide some proof should you be asked for documentation.
Student loans: We'll need to know how much you owe, and for how long. Typically, these show on your credit report. If your loans are in deferment and no payment is currently required, depending on loan type and how long the debt is deferred for, monthly payment might not have to be considered. If you are qualifying for a conventional or FHA loan, be prepared to show proof of the monthly payment if your student loan is deferred. Otherwise, 1% of the balance will be used for the monthly payment and qualifying.
Current mortgage billing statement: If you have an existing mortgage, please provide your current mortgage statement. If escrows are not included in the payment, provide your homeowners insurance and current tax notice.
Bankruptcy, foreclosure, short sale or other derogatory credit: If you have derogatory credit showing on your credit report, please be prepared. You might have to explain and show proof of repayment or bankruptcy discharge documentation. Your Loan Officer can give you more information on this.
Pulling it all together
It can be stressful to gather all the documents we need for a home loan, but our talented loan officers have helped thousands of families through the process, and we're committed to keeping things as smooth and straightforward as possible.
Remember that the hardest part of buying a home is having a down payment and the ability to repay. And chances are, you've already done that! Soon, the document-gathering part will be over, and you can get on with enjoying the many benefits of homeownership.
Just be sure to invite us to the housewarming party!
Castle & Cooke Mortgage, LLC, does not require any documentation to complete a loan application or to provide a Loan Estimate.