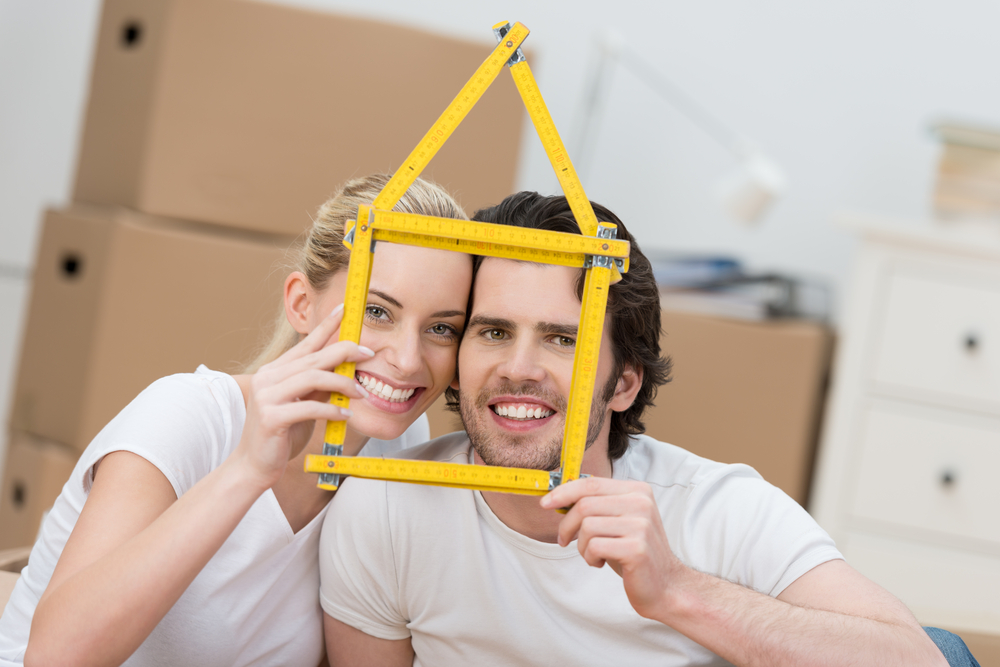 The dream of owning a home is as American as apple pie, and homeownership rates have held steady across the U.S. since the end of the Great Recession. More than two-thirds of Americans own their homes, according to the U.S. Census Bureau, and each family has its own reason.
Some enjoy having more space for the kids or for their pets. Others enjoy the stability that comes with homeownership, and some just want to build a home office or paint the walls every color of the rainbow.
If you're thinking about buying a home but aren't convinced it's a good decision, we've put together a few benefits to keep in mind.
Build wealth
The first and most obvious benefit of homeownership is the opportunity to accumulate wealth. In the past five years, homes increased in value in every state in the union. The biggest increases were in Washington (52.5%), Nevada (55.7%), and Idaho (58.2%). Even in states with the least increase, such as Illinois and West Virginia, home values grew by 15.1% and 12.6%, respectively.
There are very few investments with higher returns, especially in such a short time.
Gain equity
Equity means the value of your home minus your loan balance. The more equity you have, the higher percentage of your home you own.
When you make monthly mortgage payments, you'll build equity in a few ways. First, your principal will go down. Next, you're likely to build equity because your home will be worth more than you paid for it over time.
Save on taxes
The federal government in the U.S. has several policies that promote home ownership, starting when you close on a home and lasting through all the years you pay interest on your home financing and beyond.
It starts with closing costs—you can deduct them from your income tax the year you buy a home. Later on, you may be able to deduct property taxes and mortgage interest from your income taxes.
Next, you save with imputed rental income. The concept can be a bit confusing, but think about it this way: landlords have to pay income tax out of the money they get from their renters. As a homeowner, you don't have to pay this tax, so you benefit from what amounts to a tax break. According to the Tax Policy Center, the benefit was worth $121.3 billion nationwide in 2019.
Finally, you might be able to exclude capital gains income when you sell your home, up to a certain limit.
Enjoy social, health, and psychological benefits
Owning a home means you can renovate how you want, whenever you want. Studies also show that owned homes are more likely to be kept in good repair.
These factors combine to lead to better health outcomes, according to Social Benefits of Homeownership and Stable Housing, a study that considered decades of research on the topic.
Owning a home also means your kids are more likely to stay in school and avoid teen pregnancy. You're also far less likely to be a victim of crime and more likely to be politically active, according to the researchers.
Count on fixed monthly costs
Another benefit of homeownership is control over your monthly costs. When you rent, annual price hikes are common and you have very little control over what you pay and how the funds are used.
When you finance a home, you can be much more confident in what you pay each month. Property taxes, HOA fees, and homeowners insurance premiums may change slightly from year to year, but the fluctuations are much less dramatic.
What's more, you may be able to refinance and make your payments even lower after you've built equity and lowered your loan-to-value (LTV).
Improve your credit
If you've recently been through a home financing transaction, you know how important your credit is. You may have been dismayed to learn that paying rent on time didn't show up on your score.
When you own a home, that's not the case. Records from on-time payments will improve your score, and you'll also benefit from an improved mix of credit. This can have positive impacts on rates for credit cards and car payments, plus other benefits.
Conclusion
We've listed some of the best reasons to buy a home, but trust us—we could rattle off reasons all day. That's why we're committed to helping families get into homes and offering the best possible homebuying experience.
If you're ready to talk about whether you could pre-qualify or have questions about your specific situation, get in touch with one of our licensed Loan Officers today.
Citations: