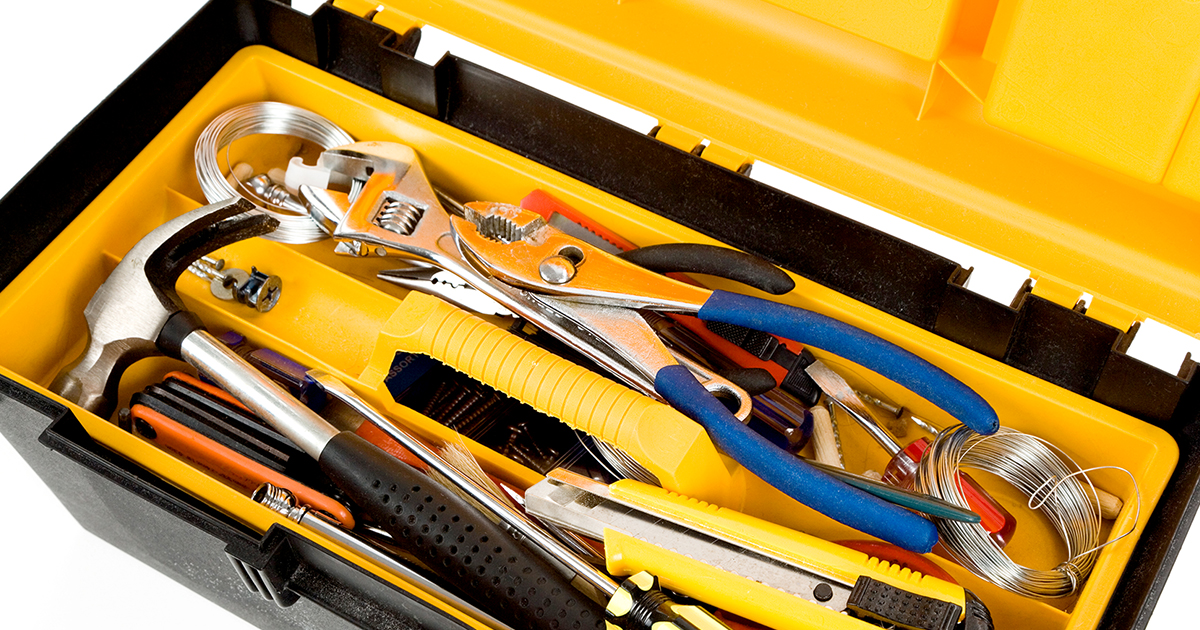 When you're renting and something goes wrong in your place, you just call the landlord (or maybe your dad) to get things fixed.
As a homeowner, you need to step up your game. Repairs are inevitable—but that's not all. You'll also need tools for seasonal maintenance and improvements.
If there's a first time homeowner in your life, consider this your go-to gift list. If you are yourself a first timer, put these items on your shopping list (or housewarming gift registry) and you'll be all set.
The basics
Safety gear (gloves, ear plugs, safety glasses, face masks)
25-foot retractable tape measure
Philips/flathead screwdriver
Flashlight
Medium-weight hammer with a rip claw
Utility knife
Hardware, such as nails, screws, bolts, drywall screws, and picture hangers
Adjustable wrench (especially useful for plumbing projects)
Plunger
Needle nose, slip joint, channel lock, and wire cutter pliers
Carpenter's square
Level
Stud finder
Power drill or impact driver and drill bit/set
Handsaw
Extension cord
Wet dry vacuum (it works wonders for spills on white carpet)
Hex keys/Allen wrenches
Socket set
Ladder
Reciprocating saw (if you're more ambitious than most)
And finally …. a good toolbox to keep it all organized
Outdoor-specific tools
If you're in a condo or townhome, you might be able to skip some of these tools. But if you have a yard of any size, use this list to get ready for all four seasons.
5-gallon buckets
Hose with sprayer attachment
Push broom
Outdoor trash can with a lid
Wheelbarrow
Snow shovel
Garden shovel
Rake
Lawnmower
Trimmers
PVC pipe cutter (for all your underground sprinkler system repairs)
Finishing touches
Even with a full set of tools, you still may need a great handyman (or your dad) on call for help and advice. I know I do!
We also recommend honing your search engine skills, as there are many how-to videos and articles out there on basic household repairs.
Good luck, and stay safe out there!