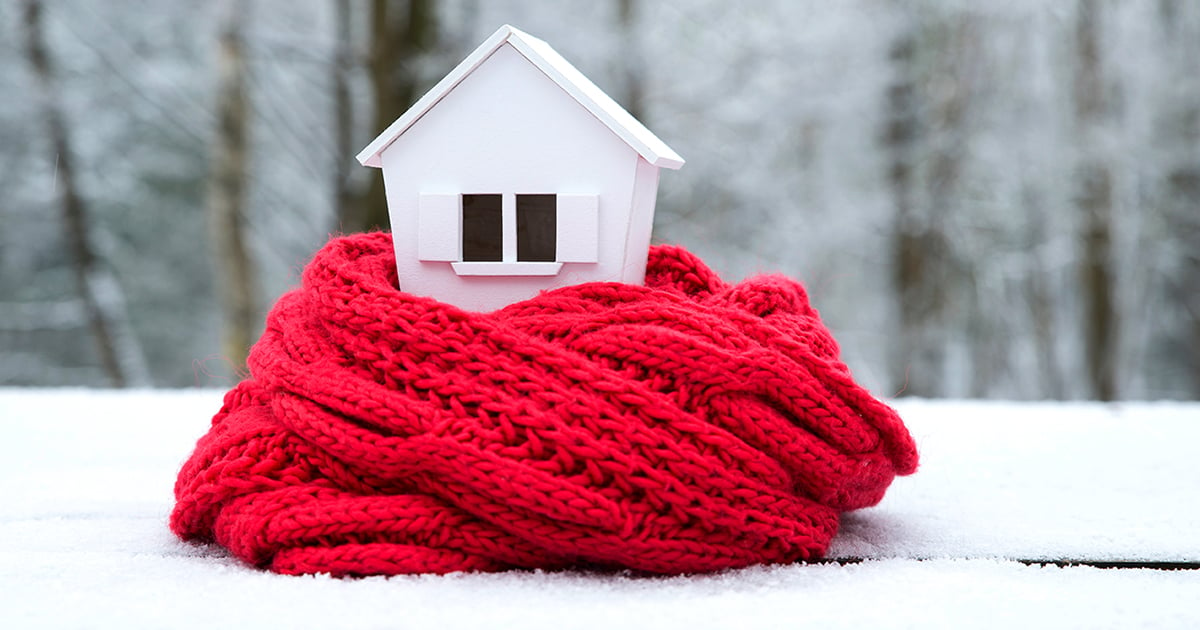 Most parts of the country are in the deepest freeze of the year, and low temps have a nasty reputation for bringing high energy bills.
First-time homeowners and real estate experts alike can make a major dent in those bills by making a few changes. Use this checklist to get your home—and your habits—in tip top shape.
Keeping warm and cozy
Install a programmable thermostat and set lower temps overnight and when you're away
Close your curtains at night to keep the warm air in and open them in the morning (especially for south-facing windows)
Make sure your ceiling fans are set to spin clockwise to force warm air downward
Be sure your heat vents aren't covered by furniture or curtains
Seal any cracks between you and the great outdoors
Replace your HVAC filter every month
Add insulation in attics, crawl spaces, and basements
Washing up, sustainably
Turn down your water heater to a max of 120 degrees
Insulate the first six feet of pipes coming from the water heater
Don't use bathroom exhaust fans any longer than needed
Take shorter showers, less frequently
Install a low flow shower head and faucet
Turn off the tap while shaving, brushing your teeth, and lathering your hands
Unplug hairdryers, electric razors, and other accessories when not in use
Low-impact living spaces
Plug your appliances into smart power strips and switch off the whole strip when appliances aren't in use
Close the damper in your fireplace (unless you are enjoying a nice blaze, that is)
Use task lighting instead of ceiling lights when you're alone
Keep inside doors open to encourage better air circulation
Cover hard floors with area rugs for insulation
Clothing care
Keep a nice collection of sweaters, scarves and slippers close at hand
Wash (almost) all your loads in cold water
Hang dry clothes instead of using the dryer (Bonus: your clothes will last longer)
Wash only full loads, and use the extended spin cycle
Switch loads while the dryer is warm
Clean the lint filter after every load
Good eats, lower costs
Keep the oven door closed when you're baking
Turn the oven off 10 minutes early, as the unit will retain heat until your food is finished
Completely unplug coffee makers, toasters, etc. when not in use
Use your microwave instead of a range or oven whenever possible
Match pot size to burner size
Use lids on your pots while cooking
Let leftovers cool before placing them in the refrigerator
Use the dishwasher instead of washing by hand (you'll save five times the water)
You don't have to give up on life's luxuries to live more sustainably, but small changes can add up to a big difference in both your carbon footprint and your bottom line.
If you're interested in major energy efficiency upgrades, home loan refinance tools may be an option. Contact your loan officer today to discuss the details.