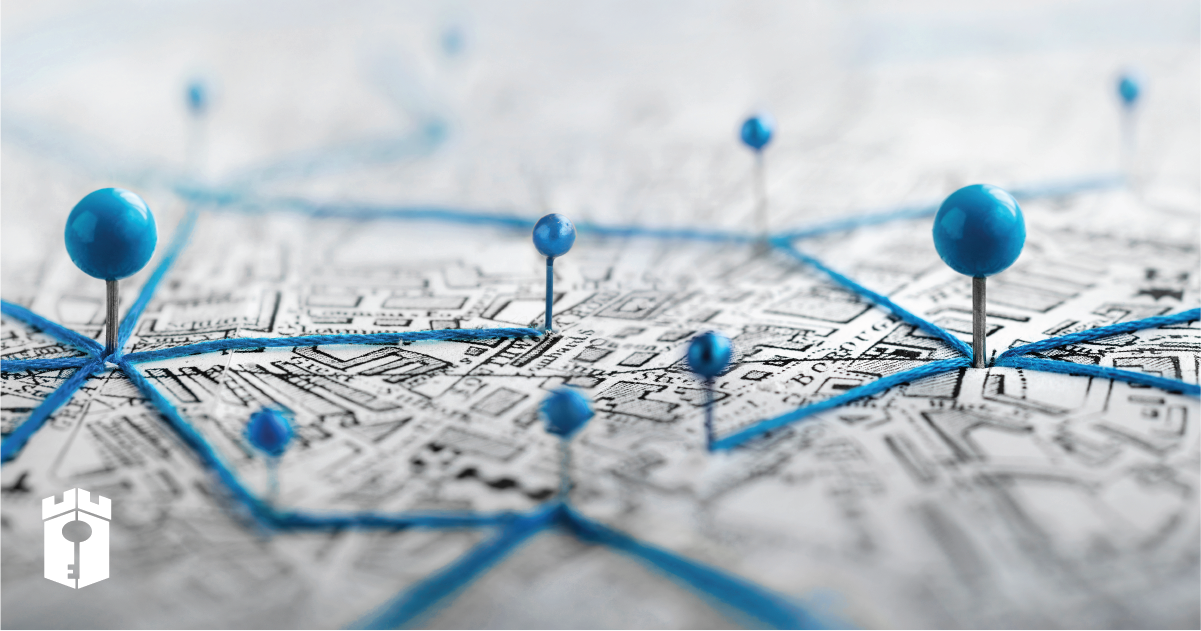 Average home prices are way, way up from a year ago (and could keep climbing). The first three articles in this series explain how home prices are set on a macro level.
But when it comes time to buy a home of your own, it makes sense to wonder about the pricing on specific homes.
It's an undisputed fact that location is the most important factor in pricing a specific home, and there is one main reason why: the land underlying the home. That land is almost certain to appreciate in value over time (get more expensive) while the house itself will depreciate (lower in value). That's because houses wear out over time, but lot location never changes.
But what causes land to be more or less expensive?
Neighborhood feel and amenities
Clothing styles go in and out of popularity, and the same is true of cocktails, hashtags and yes ... even addresses.
Neighborhoods with easy access to grocery shopping, bars, music venues, and great local parks and trails are considered the best, and homes in those areas command the highest prices.
New developments (housing or commercial) can also drive up demand. But really, it's all about people. If you want to know which neighborhoods are trendiest in a city you're considering, find people you like and ask where they hang out.
Castle & Cooke Mortgage Loan Officer Brett Cavazos also had some great advice for anyone looking to purchase in one of these sought-after areas.
"The homes are usually more outdated, so consider not to put as large of a down payment down so you have cash on hand for improvements," he said. "Save yourself from having to refinance down the road to pull cash out."
Commute times
Time is the one thing no one can seem to get enough of, and that's why travel times is next up on reasons why location matters. If you have to drive for more than about 35 minutes to get to work, you might get away with paying less for a home. But if you can walk or bicycle to work, expect to pay more.
That said, many people enjoy a bit of a commute. According to a recent study by UC Davis, the best possible commuting time is 16 minutes.
Access can also make a difference. If there's only one way in and out of your neighborhood, you'll pay the price in traffic times. But if you're five minutes from major thoroughfares or transit lines, you'll pay the price in dollars instead.
Schools
Anyone raising kids will agree: a home with exceptional local schools is a huge benefit. But even for families without kids, the quality of local schools can make a difference when it comes to the price of a home. Part of that is due to resale value: schools are likely to matter to future potential buyers.
But that's not all. A neighborhood that has good schools is also more likely to have responsible residents interested in keeping the neighborhood nice and staying involved in local politics. These neighborhoods are also likely to have a higher percentage of homeowners vs. renters, and that keeps prices high.
In the long run, better-educated kids will also mean a better local economy, and that will help homes hold their value for decades to come.
Lot location
All other things being equal, a home on a corner lot or busy street will be priced less than a home nestled into a quiet cul-de-sac. Lot location can also impact what you can see from the windows.
Homes with lake views, city skylines, or picturesque mountains in the distance will sell for more than homes that overlook power plants, apartments, or dozens of lookalike homes.
Placement of a home on its lot can also make a difference. A home with south-facing windows could get uncomfortable in the afternoons, while a home with an outdoor patio that faces the sunset could enhance quality of life (and sell for more money).
Noise
Some people thrive in busy city environments and enjoy the sounds of industry, but most people prefer a little peace and quiet at home. That's why homes near hospitals, fire stations, busy community centers, and shooting ranges tend to cost slightly less than homes in quiet neighborhoods.
Buyers also look for homes without flight paths overhead, nearby freeways and trains, or anything else that sends the decibel levels soaring.
Crime
Having a lot of property theft will drive prices down in any given neighborhood, and so will a recent history of violent crime or arson nearby.
On the other hand, a neighborhood with great community policing and good lighting can make everyone feel more secure and will increase home values.
To check recent crimes in a neighborhood you're considering, type the address into this neighborhood crime mapping tool from the data mining platform LexisNexis. Your real estate agent will also know about local crime trends and can help you find the safest areas in the city you're considering.
Flood Zones
Last on the location list for home sales is flood zones, and that's because a lot of people never think about the risk of a flood until it happens to them. But beyond the risk of a flood itself, being located in a flood zone will require you to carry enhanced homeowner's insurance.
For this reason, homes that are in flood zones usually cost less. To find out if a home you're considering is in a flood zone, check out this handy tool from FEMA (the U.S. Federal Emergency Management Agency).
Read more
Now that you understand how location affects home prices, you probably want to know about the home itself and its value as an investment! Read parts five and six of this series on home prices for the answers you need.