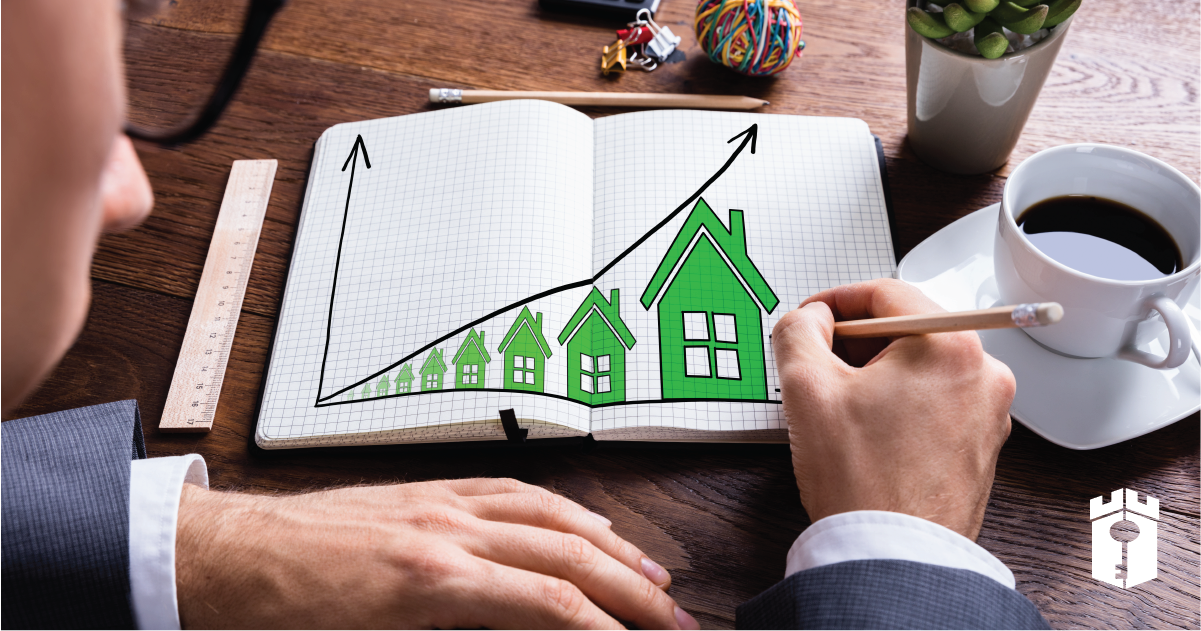 If you're new to the homebuying market (or haven't house shopped in awhile), today's housing prices can seem insane. How could the price of a home in some areas jump by 20% or more in a year, you might wonder.
Both macro and micro economic forces apply, and it helps to start with one basic principle:
Supply and demand
Even if you missed this lecture in Economics 101, this idea is fairly easy to wrap your head around. When there are more houses available to purchase than families to buy them, prices go down. This situation is called a buyer's market.
But when there are more buyers than houses available for sale, prices go up. This is referred to a seller's market, and it's the pattern that all markets in the U.S. have been in for quite a while.
Housing inventory
In the real estate industry, housing supply is talked about in terms of months of inventory in a particular market. For example, let's say 100 homes are typically sold each month in Anytown, USA. If there are 600 homes for sale in Anytown, that means six months' supply. But if there are only 200 homes for sale, the months of supply is just two.
You may be thinking, "it's got to be more complicated than that," and you're right. A lot goes into when and how homes are sold, and there can be big differences in different regions of the country.
How prices impact you
A home is an investment, and today's low interest rates help offset higher purchase prices. In some cases, homeownership can even mean early retirement!
To learn more about what you could afford now—before prices go even higher—contact your friendly loan officer and real estate agent.
To learn more about supply-related factors that impact the housing market, read part 2 of the Home Prices, Explained series.