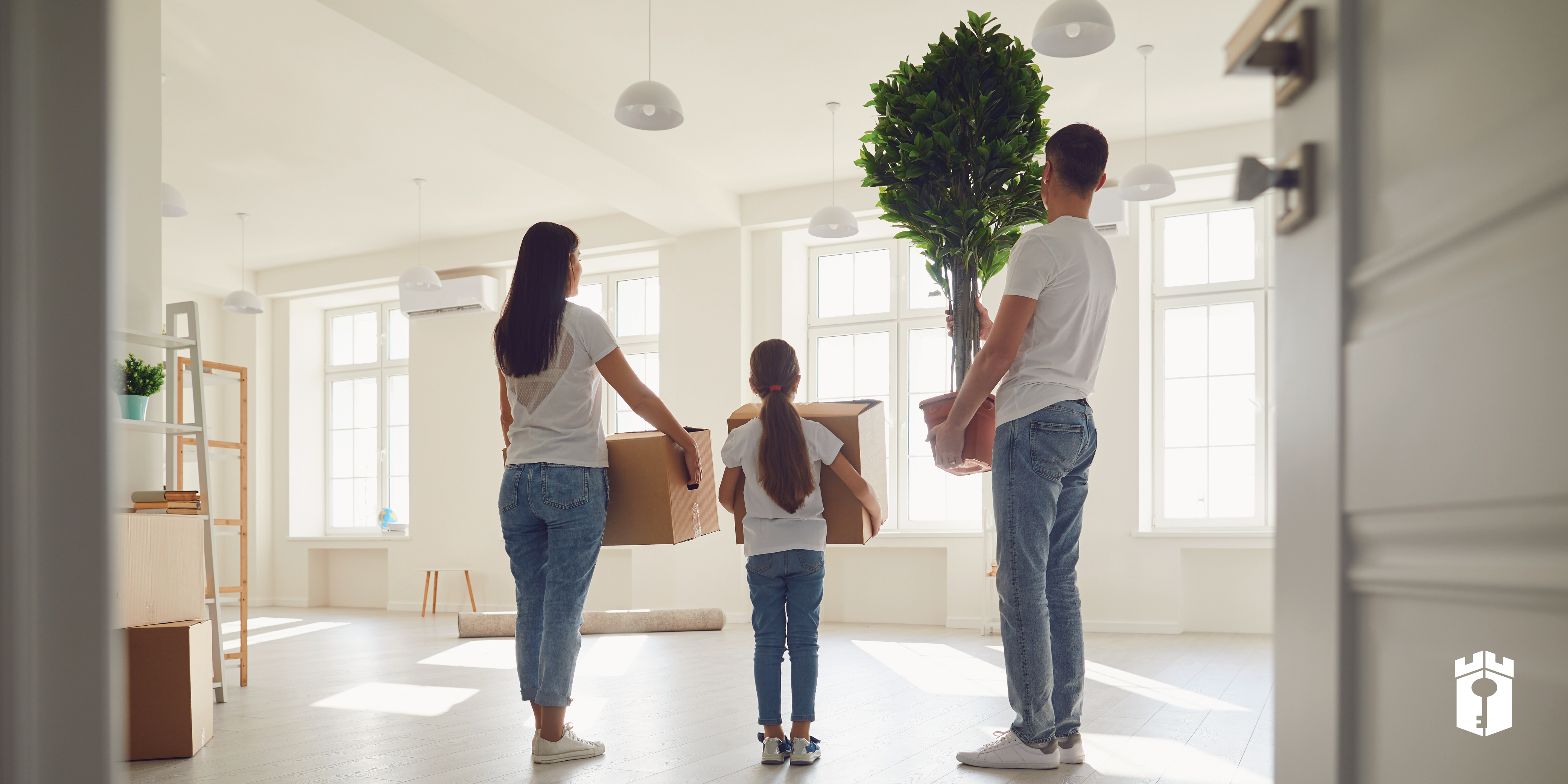 The market for buying a home is as hot as it's ever been, and that can make it tough to get into a house. But don't lose hope!
There are several things you can do on the financial side to help you win a bidding war on the home of your dreams.
1. Find a loan officer first
If you're fuzzy on your financing, it can be difficult to get your offer accepted. Instead, start your home search with a call to your mortgage loan officer.
2. Get a pre-qualification letter
On your first call with a loan officer, you'll be asked a series of questions about your financial profile. If everything goes right, you'll receive a mortgage pre-qualification letter you can take home shopping. This will let the seller know you're serious, and it's a great way to find out how much house you can afford.
3. Have great credit
The higher your FICO score, the more likely you are to qualify for a loan with great rates and terms. Sellers are looking for buyer financing that's a sure thing, and a strong score will put you in a better buying position.
4. Pay down your debts
The best loans go to people who have low debt-to-income ratios (DTI), meaning their monthly income is a lot more than what they owe each month. For most loan programs, you'll need a DTI of 43% or less.
5. Have a solid work history
It's a lot easier for people with two years of steady work experience to qualify for a home loan than it is for people who have recent work history gaps or who are unemployed.
6. Be ready to pay closing costs
In the past, sellers sometimes helped buyers with their closing costs. Until the market cools way, way down, seller concessions like this will be very hard to find. Instead, make sure you have plenty of money set aside to pay for your own closing costs (which usually cost 2-5% of a home's total price).
7. Have your down payment in the bank
While it is possible to pre-qualify based on money you don't yet have (such as expected gift funds from family), it's not a great idea. Instead, be upfront with your loan officer about what you really have, and make sure you have proof it's in the bank.
If you're using equity as a down payment, it can be helpful to have those funds in the bank when you make an offer on a new place. To do that, you'll need to sell your existing home before you try to buy a new one. If this situation describes you, talk it over with your home buying team early on.
8. Choose co-borrowers carefully
If two people are applying for a home loan together, the rates and terms will be decided based on the co-borrower with the lowest credit score. In some cases, it might be best to leave one person off the loan entirely.
There may even be a way to use two incomes but just one borrower—your loan officer will know the details.
9. Take the loan application seriously
Getting pre-qualified is only one step of your homebuying journey. Next, you'll need to complete your loan application and gather every scrap of documentation your loan officer requests. Do this as quickly as possible, and keep your phone nearby so you can answer your loan officer's calls.
10. Be ready to pay extra in a low appraisal situation
In today's market, it's not uncommon to make an offer several thousand dollars above a home's listing price. When that happens, it is possible the home's appraised value will fall short of the price you offered. You may be able to overcome this challenge by paying the difference in cash.
Keep your loan officer and real estate agent on speed dial, just in case.
11. Plan to pay for your own repairs
A seller's market means it will be hard to get any kind of concessions as a buyer, and that means you'll probably need to pay for any repairs to the home. That doesn't mean you should skip the inspection (we recommend against it), but it does mean you may not be able to use the inspection to drop the price.
12. Consider offering more earnest money
Offering extra earnest money is another way to show a seller you're serious. This could mean losing those funds if your offer is accepted and then the deal goes south, so proceed with caution. However, earnest money goes toward your down payment and closing costs when things go right, so it could give you an edge against the competition.
13. Have your agent confirm your financials
The best buyer's agents will do all they can to persuade the seller's agent you're a great buyer. If your agent is armed with info about your financials (and has your permission to share what they know), they can pass that on to the seller's agent to up your chances of having your offer selected.
Start the home loan process
Your loan officer can talk you through all the ways your home financing can improve your chances in a bidding war, and they'll answer every question you have along the way.
All it takes to get started is a simple phone call.