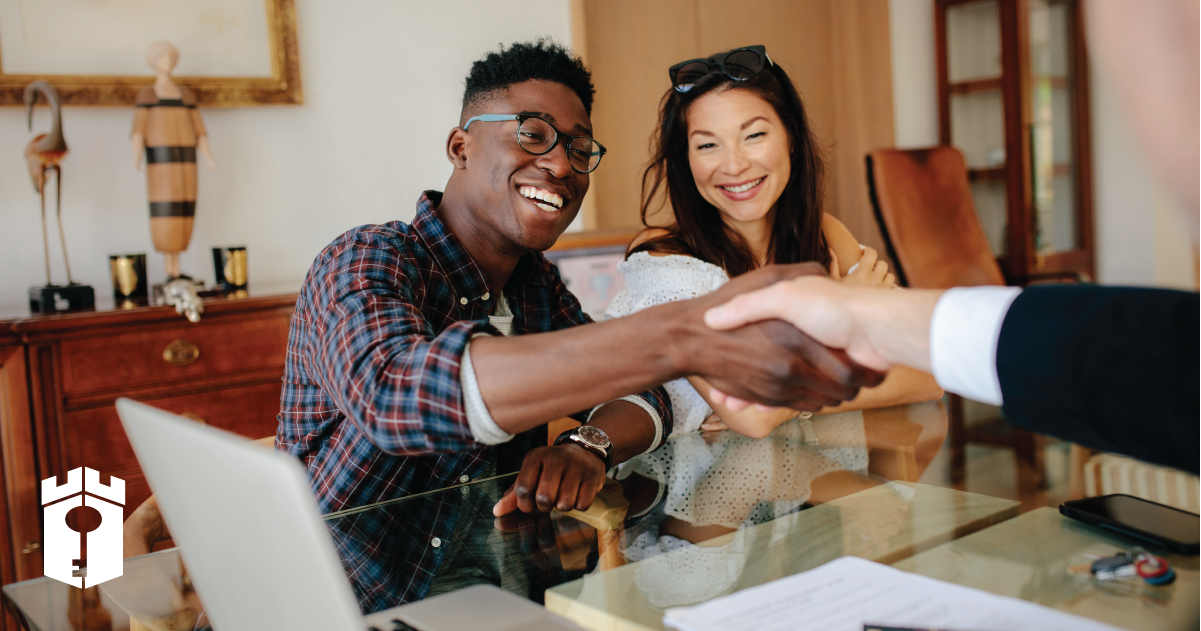 Homeownership is a great way to build generational wealth, and it's the foundation of the American Dream. But if you haven't purchased before (or haven't purchased in a while), the process can seem intimidating.
With Castle & Cooke Mortgage, it doesn't have to be that way!
We chatted with Tennille Rodgers, one of our loan officer leaders here at Castle & Cooke Mortgage. She wrote the book on what loan officers should ask soon-to-be homeowners, and she let us in on her list.
Questions to expect
1. How much do
you
bring in each month?
Lenders need to figure out how much you can afford to repay each month. They'll ask about your income, which can include wages, investment income, disability payments, social security and pensions, rental income, and alimony or child support received.
2. Do you have a two-year continuous work history?
Next, your loan officer will need to find out how stable your income is. The gold standard is an uninterrupted work history for the past two years. If you haven't been working steadily during that time, don't sweat it. Life happens! But you will need to explain why.
3. Are you self-employed or a W-2 employee?
It is definitely possible to get a home loan if you're self-employed, but you'll probably need to provide a little more paperwork than someone who has an employer and files a W-2 at tax time. This question will help your loan officer provide a list of documentation you'll need in either situation.
4. What do you think your current credit score is?
Your loan officer will check your FICO score pretty early on in the process, but having a good guess about your creditworthiness can help them recommend the best possible loan programs before you authorize a hard credit check.
5. How much are you paying for housing?
Knowing what you spend on housing is another important way for your loan officer to estimate what you'll be able to afford when it comes time to make monthly payments. They may also ask about other living expenses on that first call.
6. Do you have any credit card or student loan debt?
Your loan officer will need to know about all your debts. For a lot of people, this includes student loans and credit cards. It can also include personal loans and any child support or alimony you owe.
To get the best possible rates and terms on your home loan, aim for a debt-to-income ratio of 43% or better.
9. What do you have saved for a down payment?
This question is where the fun starts! Knowing how much you have set aside is one of the best ways for your loan officer to know how much house you can afford. Some loans still require 20% down, but options may be available for zero down for qualifying buyers.
10. Do you have a co-borrower?
The percentage of single adults who own homes has been growing in recent years, but it's still most common for two people to be on the mortgage. If you're applying with a partner or spouse (or even a parent), your loan officer will need to know upfront.
11. Are you working with a real estate agent?
Your loan officer and real estate agent are your home buying dream team, and they'll work together closely to get you into a great home.
Whether you're looking for your next home or shopping as a first-time homeowner, your loan officer will ask who you're working with. If you don't have someone, you can ask your loan officer or friends and family to help you find a great agent. If you do have one, have their contact info ready.
12. Are you trying to sell your current home?
Having an existing property can improve your chances for securing excellent mortgage financing (not to mention getting your offer on that dream house accepted). Needing to sell can also affect the timeline of a future purchase, however, and it will require your home buying team to plan carefully.
13. How quickly are you looking to close?
A quick closing can be a big advantage in this real estate market, and sharing your timeline upfront can help everything go more smoothly. You can speed up the process by having all your documents ready to go, staying in constant communication with your home buying team, and working with a direct lender (such as Castle & Cooke Mortgage).
Next step: home loan pre-qualification
Your answers to these questions will help your loan officer learn about your financial profile, and they'll use your answers to find loan products that are well-suited to your situation. This is just the first step in the mortgage process, so you won't need to provide documentation quite yet.
If you find a loan program that matches your needs, your loan officer may be able to pre-qualify you right over the phone, and you can use your pre-qualification letter to find homes within your price range. If you've already found the home you want to purchase, you can use that letter as part of your offer. It will also give you a good idea of the rates and terms you could be eligible to receive.
A lot goes into a home loan, but your loan officer will walk you through every step and answer all your questions. As soon as you're ready to get started, reach out to schedule a call.