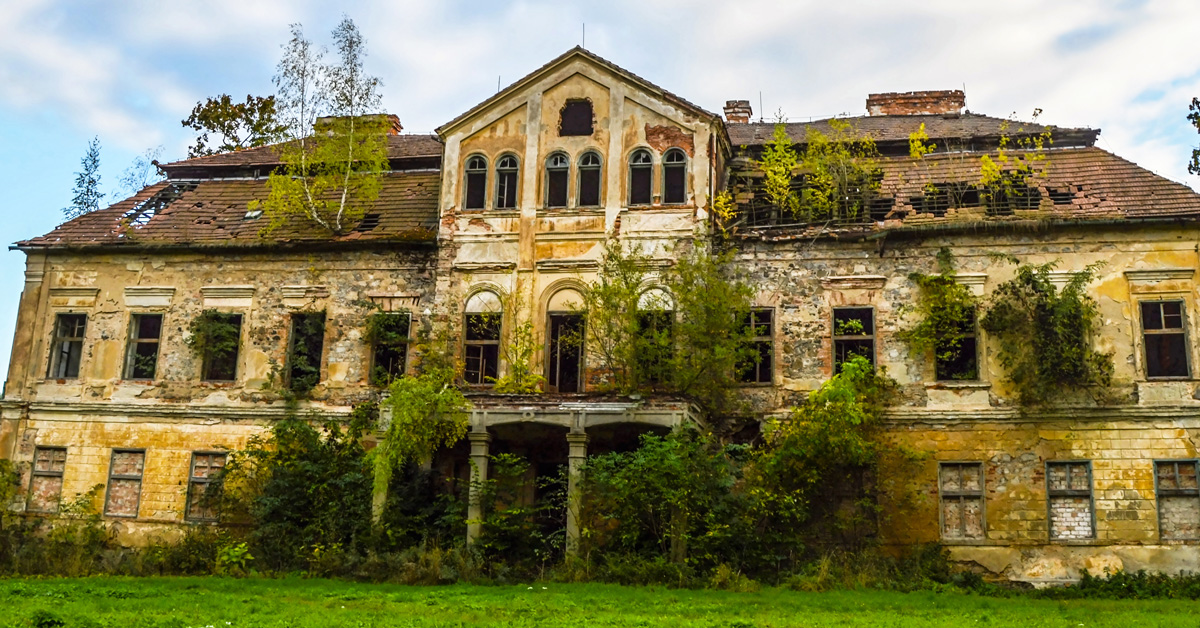 You're sure you've found your dream home: large closets, a big yard, and that extra bathroom you've needed for so long. Yes, it needs a bit of TLC. But with your vision and a few focused Saturdays, you know it will be just right.
Transforming a home into something that's uniquely yours can be a wonderful part of homeownership. Before you get your heart set on any particular property, though, it's important to know how your lender may view fixer-uppers.
Discussing your property details with an experienced Loan Officer could help you avoid unexpected delays in financing. As you prepare for that conversation, here are a few factors you should know about.
1. Appraisal valuation
All mortgage lenders require an appraisal to help them determine the value of the property, and all appraisers have an obligation to disclose issues that could affect the value of the property.
Your appraiser will analyze the house itself, similar houses in the neighborhood (comparables or "comps"), and current market trends. If he or she decides the property is worth less than the agreed-upon purchase price, your loan may not be approved.
This issue may be resolved in several ways, but you will likely need to renegotiate the purchase price to reflect true market value.
If the home you're hoping to buy appraises for more than the purchase price, on the other hand, your loan is less likely to be affected. You probably won't be able to borrow more money, but you may start off with more equity in the property than you initially expected.
2. Deferred maintenance
Homes are built to last a lifetime, but they require regular upkeep. If the house you're purchasing has not been well maintained, it has what lenders call deferred maintenance. This can mean anything from a yard full of weeds to a cracked foundation.
Appraisers must disclose any deferred maintenance that could affect the value of the property, and lenders will most likely require any serious issues be resolved before funding the loan. Weeds may not stop the loan from going through, but issues such as electrical or plumbing problems, leaking pipes, or broken windows may.
3. Structural integrity
Sometimes deferred maintenance is so severe, it can affect the structural integrity of the house. If an appraiser notes a sagging roof or evidence of a leak, the lender may request repairs—and a new inspection—before issuing final approval of a loan.
Similarly, an unstable foundation can affect the future value of a property. Lenders may ask for an engineer's report if the appraiser notes any signs of foundation problems. Large cracks in walls, a sagging floor, doors that won't open or close easily, or a musty odor are all signs of an unstable foundation.
4. Health and safety
Properties with health and safety concerns are dangerous for you, but they are also risky for lenders. If you're applying for a government-backed loan such as an FHA or VA loan, this factor is particularly important. But in general, your lender might require repairs of anything that could affect your health or safety before closing. This includes mold, broken handrails, exposed electrical wires, and problems with plumbing and heating, among other things.
5. Pests
No one wants to share their home with unwanted guests, but pests such as termites are more than just annoying—they can cause serious damage to the property. If your appraiser finds evidence of an infestation, your lender will most likely ask for a pest inspection to determine whether the property needs to be treated.
Beyond insects, dry rot and mold can damage properties and are considered pests. Pest inspectors will look for evidence of these, as well as the conditions that cause them.
And there's more
Lenders like predictability, and anything out of the ordinary can raise red flags. Is your future home the only duplex for miles around? Is it a log cabin only accessible in the summer months? Lenders may find these properties too unpredictable. Be aware of anything that makes your property different from a typical home and discuss your concerns with your Loan Officer ahead of loan submission.