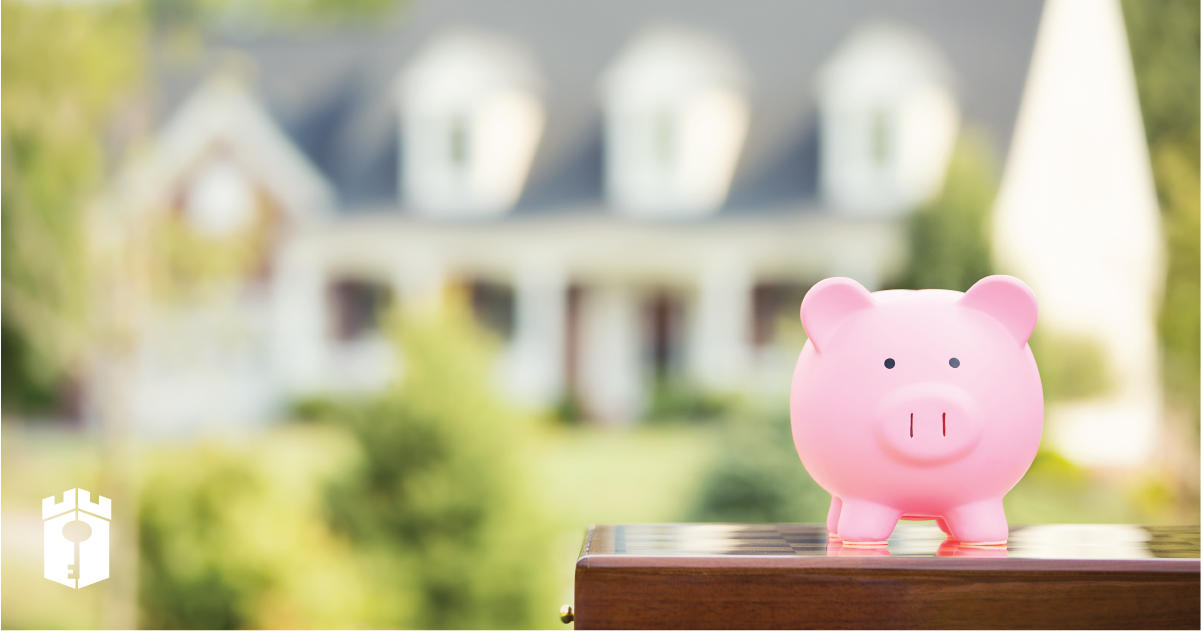 Home values around the country have rocketed to record highs lately, with no signs of slowing. This Home Prices, Explained series has discussed a lot of the reasons why.
If you're thinking of buying your first home or finding a new home, you might be wondering if it's still a good time to buy. We chatted with the experts and heard it again and again: now's still a great time to get into a home, and there are some solid financial reasons to act soon.
Values will continue to rise
Home prices increased by more than 50% between 2012 and 2019 and jumped in double digits between 2020 and 2021. Most experts believe those values will keep going up.
That's because the market forces that led to today's prices are based on real-world supply and demand factors (known as fundamentals) instead of speculation. In addition, credit has been offered carefully, meaning people who have home loans are likely to repay those loans on time (or sell at a profit if they can't).
What's more, housing values typically outpace inflation, said Dakota Roberts, one of our loan officers here at Castle & Cooke Mortgage. That means the value of a home will likely increase faster than many other investments over time. As a homeowner, you stand to benefit.
Low interest rates improve affordability
Interest rates near record lows are another reason to act soon. If you have a FICO score of 740+, a good debt-to-income ratio, and a qualifying property, you could get into a home loan at one of these super low rates.
If you get into a fixed rate loan (the most common type), those low financing costs will last the life of the loan. That means you'll pay less now for the privilege of borrowing money than at almost any other time in history.
"Don't let the inflated home value scare you," said Castle & Cooke Mortgage Loan Officer Brett Cavazos. "The low interest rates really help to offset your monthly mortgage payment."
In addition to saving you money for the next three decades, these low rates can balance out high sales prices. That's keeping homeownership within reach for many families, explained Danny Jasper, Castle & Cooke Mortgage SVP, Capital Markets.
Rents are at historic highs (and will only go up)
Rents are going up in stride with home values, and it makes sense: people need a place to live. And with more and more Millennials forming households as they establish professional careers, demand is expected to soar.
If you're part of that Millennial generation (or even younger), it can be pretty disheartening. But the truth is, getting into a mortgage is one of the best ways to protect yourself from housing costs that may keep going up and up.
Pay your own mortgage
If you're paying rent, you're probably paying your landlord's mortgage. If you had a mortgage, at least part of those monthly payments would go toward your own equity instead.
"Would you rather put money in your pocket or someone else's?" Brett said. "Ask yourself that question."
You might be thinking there's more to the cost of a home than monthly payments, and you're right. But don't lose hope! Down payment assistance programs are available throughout the country, and you could get into some loan types for as little as zero percent down.
Your Castle & Cooke Mortgage loan officer will know the options in your area and can help you run the numbers.
Reasons to proceed with caution
While experts expect housing prices to keep rising, no one has a crystal ball: the market is impossible to predict. And buying a home is a big deal!
Thinking about the following factors while house shopping can help you make the best possible decision for your family, and your future.
Future developments: While the home you're considering might be part of a great neighborhood now, you should find out if your municipality plans to keep it that way. If there are plans for an industrial development or noisy hospital or airport next door, you need to know about it before you buy.
Natural disaster risk: If you've found a great home in the perfect location but it's listed for less than you'd expect, it might be in a flood zone. Ask about this before you fall in love with the place. You should also find out about the risk of other natural disasters such as earthquakes, wildfires, and tornados.
Future demographic changes: When so many young professionals fled cities during the COVID-19 pandemic, almost no one saw it coming. But other demographic changes are more predictable. Try to get a feel for whether the area you're considering is likely to have a population boom, a decline in job opportunities, or see steady and predictable growth.
Recruit your homebuying team
Your real estate agent and your home loan officer are your homebuying team, and they'll work closely with you at every step so you can be confident in your homebuying decisions. Your agent can find answers to your questions about specific properties and neighborhoods, and your loan officer can help you find loan programs that suit your needs.
When you're ready to get started, give your Castle & Cooke Mortgage loan officer a call!