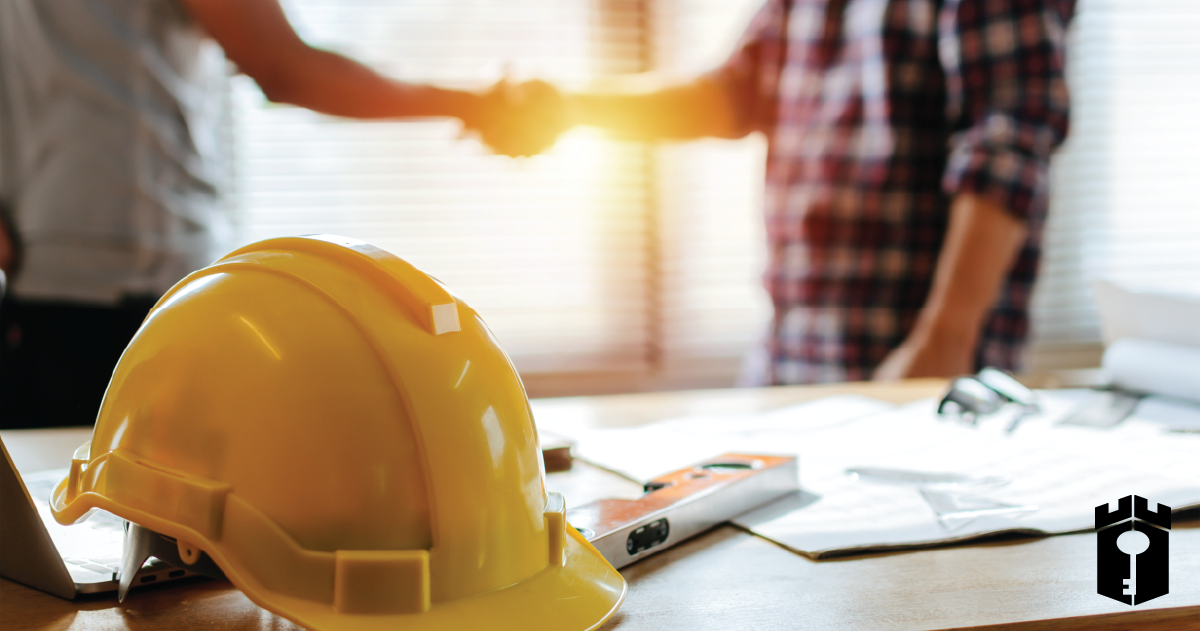 Owning a home comes with a lot of responsibilities, and repairs and maintenance are high on the list! Sometimes, those tasks just require a working knowledge of search engines and the ability to follow directions. Other times, you might need to call a professional for help.
In some cases, you'll need a general repair technician or handyman. Other times, you'll need someone with more specific skills, such as a plumber, electrician, framing carpenter, or flooring specialist.
First, you'll need to find these folks. Then, you'll need to know how to tell whether you can trust them to do quality work, do it on time, and charge fairly for their services.
How to Find a Contractor You Can Trust
The first step in a repair or home project is finding a list of qualified professionals to choose from. You can get a start with online directories such as Home Advisor and Houzz, but other methods are often more effective.
Look for receipts from past owners: While it's not common to reach out to previous owners, you can probably find clues about who's worked on the house in the past. If the owners left behind a stack of manuals and warranties for appliances, you'll likely find contractor receipts there. You can also scout around for stickers attached to appliances themselves.
Ask your real estate agent or loan officer: You already know and trust the people who helped you buy your new home, and they're a great place to start for contractor recommendations. Both know homes and have strong local networks.
Ask your neighbors: New homes come with new neighbors, and yours can probably tell you about local contractors to hire (and who to avoid). And there's a bonus: their homes are probably the same age and style as yours, so their recommendations may be especially relevant.
Visit the local hardware store: Another place to find home repair pros is the local hardware store. Sometimes, these stores offer contractor services themselves. If not, they can probably provide local recommendations.
Ask your coworkers: If you've moved to a new area, there's a good chance you'll have local coworkers. Since everyone needs home repairs and maintenance at some point, your colleagues may be able to point you in the right direction.
Try groups and message boards: If you haven't had any luck with the methods above, try asking your network on social media (or asking for referrals on local marketplace groups).
Read reviews
Once you have a list of contractors who might work out, due diligence is in order. Find their websites, social media profiles, and read reviews. Be sure to check out more than one review site (as results are sometime skewed in favor of contractors who pay to play).
Call and interview prospects
Next, you'll need some old-fashioned phone interview skills. Create a list of the most promising prospects and ask the following questions:
Are you licensed and insured?
Tell me about your experience with projects like mine.
What is your availability (for both bidding and completing the work)?
What is your bidding process like?
How do you handle changes that come up after you sign a contract?
Do you offer any warranties or guarantees?
Can you refer me to previous customers?
What else do I need to know before I hire a professional like you?
If you're satisfied by the answers and impressed with the references, it's time for the next step.

Get bids and sign a contract
Depending on the size and scope of your project, you'll need to schedule time for your top candidates to stop by your place and write bids. At minimum, your bids should have line items for hourly rates and supplies.
It's best to get a few bids so you can be sure you're paying a fair price. A good rule of thumb is to choose a contractor whose quote is in the middle price range (so long as all other criteria are met).
When you're ready to move forward, sign a detailed contract so both you and the contractor are clear on what to expect.
Stay engaged throughout the process
You've been through a lot so far, but your task is still not quite complete. As your contractor starts the job, check in daily to see how the work is progressing. Ask lots of questions and take photos along the way.
You should also insist on being contacted if anything comes up that changes your contract. If a plumber finds rotted pipe while replacing a faucet, for instance, you need to know. The same goes for dry rot or asbestos during a framing and drywall job.
When the work is complete, use that contract you both signed as a guide for checking that everything was done to your satisfaction.
Get back to enjoying your home!
It's time to pat yourself on the back for finding a good contractor and getting the job done! Be sure to save the receipt in your big stack of homeowner docs, and save your contractor's number in your phone's contacts so you can rehire them (or ask for referrals if you need a different kind of professional).
If you're considering major repairs or renovations, you might need more funding than your savings allow. In today's housing market, you may be able to tap existing equity for a cash out refinance. Your Castle & Cooke Mortgage loan officer can help you explore all your options for turning your existing home into your dream home.