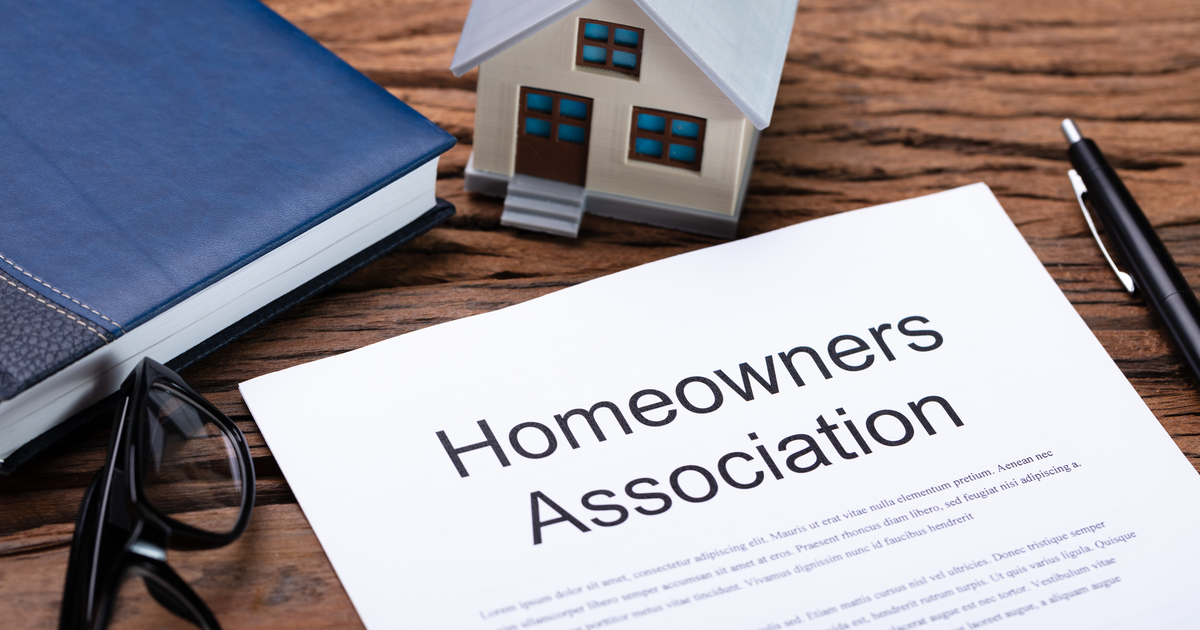 If you're shopping for a new home, chances are pretty good that you'll find options that are part of a homeowners association (HOA).
Some people love their HOAs—they often mean fewer maintenance headaches, more neighborhood uniformity, and even higher sales prices. However, HOA horror stories are a dime a dozen, with complaints of high fees, a lack of freedom, and neighborhood infighting.
What is an HOA?
Properties governed by HOAs can be in condos, co-ops, or single-family neighborhoods. An HOA is made up of its members, meaning all the homeowners in the complex or neighborhood. Sometimes, volunteers from the association manage the property. Other times, professional property management firms are hired to do the work.
According to a study published in the Journal of Urban Economics in 2019, nearly 60% of newly built homes are in HOAs. For houses in new subdivisions, that figure was 80%.
Deciding whether to purchase a property governed by an HOA is a personal decision, but it makes sense to carefully consider the pros and cons before you get too far along in the mortgage process.
Pros
Amenities
HOAs typically provide a number of amenities specific to each community, ranging from tennis courts and parks to community centers and hired security guards. The more amenities your HOA has, the more you'll pay each month.
Less hassle
In addition to valuable amenities, HOAs typically handle the fuss of community maintenance such as snow removal, landscaping, and upkeep of private roads.
Standard of appearance
Whether it's the next-door neighbor with a collapsing porch or the guy down the street who neglected his lawn beyond repair, it's hard to argue with the benefit of community-enforced standards of appearance.
Added value
When an HOA is working well, the neighborhood looks great and can be very appealing to homebuyers. On average, homes in an HOA are valued at 4% higher than comparable properties that aren't part of an HOA. But that's not all—the study mentioned above found that for each $1 paid in HOA fees, residents received $1.19 in value.
Conflict resolution
Sometimes, it's just nice to have the HOA to step in and tell the Smiths to turn down the volume on that new Drake jam, you know?
Cons
Dues
Probably the most obvious drawback to an HOA is the cost. Annual HOA dues vary based on property and amenities provided, but they can be as high as several thousand dollars per year.
Unexpected fees and fines
Monthly fees can increase over time. In addition, you could be fined for all kinds of violations, from having grass that's too tall to hanging the wrong holiday decorations. You may also have to pay special assessments if big repairs are needed on common property.
Covenants, conditions, and restrictions (CC&Rs)
CC&Rs are the rules you have to live by when you own a home in an HOA, and they can be pretty restrictive. In some cases, you can only choose from a short list of exterior paint colors, could be required to use certain fertilizers on your lawn, and can't have dogs. It's also very common for CC&Rs to restrict how many units can be rented out or to forbid short-term rentals outright.
Before you buy a home in an HOA, make sure you understand (and can live with) your CC&Rs. If you don't follow the rules, you could be fined, have a lien placed on your home, or be subject to foreclosure.
HOAs can be political warfare
The HOA has power and authority, which means those who govern the HOA will have a substantial amount of power in your neighborhood. Unsurprisingly, this authority can be abused depending on the person in power.
Trusting someone else to maintain the value of your home
Although HOAs are designed to protect homeowners and their property values, a poorly run HOA could do the opposite. For some, this level of trust in someone you hardly know is too much to stomach. Before you decide to live in a neighborhood with an HOA, do your research.
Contact a loan officer today
Your loan officer and real estate agent can also help answer all your HOA questions and help you understand the pros and cons of buying any home you have your eye on (whether or not it's in an HOA).