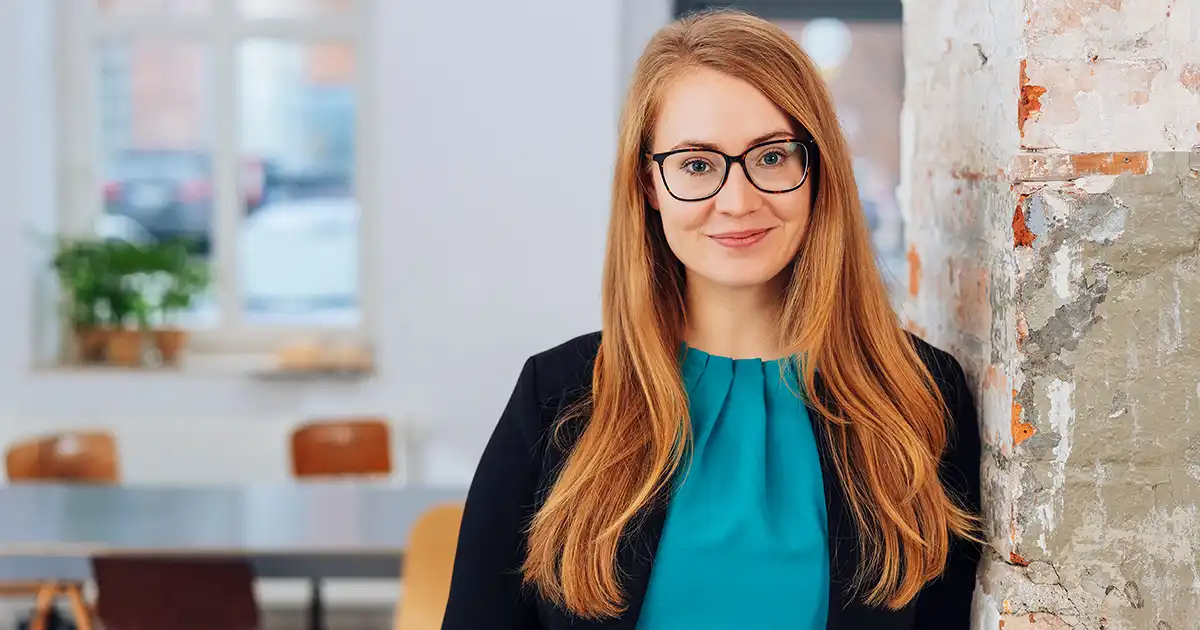 Shopping for a home loan is a big decision, and it's worth it to find a loan officer you can trust. You deserve a great home loan experience every step of the way.
To avoid being caught by surprise when you're already knee-deep in the process or— worse yet—working with someone who doesn't know their stuff, it's a good idea to talk with a few loan officers before you commit.
We put together a list of questions you might want to ask during that first call.
1. Which type of mortgage is best for me?
There are many types of mortgage loans for a wide variety of homes. With just a little info about your finances and your goals for homeownership, a good loan officer should be able to rattle off a handful of programs that may be a good fit for your financial profile.
2. How much down payment will I need?
Some loans still require 20% down, but government-backed loan programs such as VA loans or USDA loans don't typically require a down payment at all. FHA loans usually require at least 3.5% down, and some conventional loans may require only 3% or less. Top loan officers will be very familiar with the options and should be able to answer your down payment questions then and there.
3. What credit do I need to qualify?
Lenders use a special kind of credit score called FICO to check creditworthiness for home loans. Minimum scores vary depending on the kind of loan you're going for—your loan officer should know offhand what these rules are. Be aware that better scores likely mean more options and better interest rates, but that some loans may only require scores of 580+.
4. Do you offer pre-approval or pre-qualification?
Both pre-qualification and pre-approval give you a good idea of what you may be able to afford in a home purchase, but getting a pre-qualification letter requires a lot less work on your part. A pre-qualification relies on estimates and can usually be done over the phone. Like a pre-approval, it results in a doc you can take home shopping right away.
A pre-approval, on the other hand, is essentially a mortgage application you have to complete before you have a house picked out. You'll need to prove income, employment, and residence history, and potentially a lot more!
Your loan officer can explain the difference and go over your options during that first call.
5. How will I be updated during the process?
This is a big one, and it's a good way to find out if your communication style matches that of your loan officer. Some people love texting, and others prefer email or phone calls. There's also the matter of frequency—do you want an update every few days, or just when something big happens with your application? On that first call, your loan officer can tell you about their style and you can tell them what you expect.
6. Do I qualify for any down payment assistance programs?
One of the biggest benefits of choosing a full-time mortgage loan officer is their knowledge of special programs that can help you qualify for homeownership. And that's especially true if you don't make a lot of money or don't yet have a big savings account. A quality loan officer will know about all the programs available in your area.
7. Are you doing a hard credit check on me today?
A hard credit check occurs when a lender looks up your FICO score to find out about your ability to pay back a home loan. If you want this to occur, you'll need to complete a credit check authorization. If you don't authorize the check, it's important to know that any info about rates and programs is purely hypothetical.
That said, it's true that too many hard credit checks can hurt your credit score. When you're shopping for a home loan, we recommend avoiding hard credit checks for any other kind of financing (such as a car loan or store credit card). And if you are having multiple lenders run your credit, try to keep all the hard credit checks within a few weeks of one another to prevent a drop in your score.
8. What is my interest rate and APR?
Interest rates change daily—sometimes multiple times a day—but your loan officer will be able to tell you about interest rates that may be available to you when you pre-qualify for a home loan. Once you start your application, you will receive a Loan Estimate (LE), which will list an exact interest rate. That document will also include an annual percentage rate (APR), which accounts for all the costs of a loan. You can use your LE document to compare rates among different lenders and loan types.
9. Are there any discount points?
Discount points are fees you pay directly to a lender at closing time in exchange for a lower interest rate. During your initial call with a prospective lender, it's best to talk about rates and costs before discussing discount points. In other words, to ensure that you're comparing loans apples-to-apples, it's best to stay away from discount points discussions until you're a little further along in the process.
10. Will I have to pay mortgage insurance?
Mortgage insurance (MI) is a premium you pay to protect your lender against the possibility that you could default. Unless you have 20% to put down on your house, there's a really good chance you'll need to pay it. Expect your loan officer to be upfront about this from the very beginning, as it can add 0.55-2.25% of the original loan amount to your bill every year.
11. What will my monthly payment be?
A lot of things go into your monthly payment, so it makes sense to wonder how much you'll owe each month. Your loan officer can't make any promises at this stage, but it's a good idea to let them know about your housing budget so you can work together to find a loan program that may work.
12. What is your origination fee and what are your lender fees?
Origination and lender fees are some of the costs you pay upfront for the benefit of borrowing money. These vary by lender, and you may have some wiggle room. Expect your loan officer to be upfront and transparent about these fees from the beginning, and make sure you're comfortable asking questions any time they come up.
13. How much of this can we do online?
If you prefer to handle your finances online, we have great news! Home loan tech is super secure these days, and you can do almost everything without meeting in person or being tied to a fax machine. Many top lenders offer fully online applications, but it's a good idea to ask about processes in the beginning so you can be comfortable at every step.
This is also a good time to ask about processing and underwriting speed—in a hot housing market, it's essential to get everything done without delay.
14. Will you sell my loan?
We'll be frank—the answer to this question is likely a yes, even if you work with a direct lender such as Castle & Cooke Mortgage. Often, a lender will finalize a loan and then sell the debt to a servicer, which is the organization you'll make monthly payments to.
Having a new servicer after you close is usually not a hassle for borrowers, but it's fair to ask about upfront. At this stage, you're looking for clear and honest answers.
15. Do you approve loans in house?
No doubt about it: in-house processing often means faster approval times. In-house processing can also mean more flexible qualifying guidelines and alternatives for borrowers with complex files. When you work with a direct lender such as Castle & Cooke Mortgage, in-house processing is the norm.
When you work with a mortgage broker or some national online-only firms, underwriting is completed by outside organizations. This may mean more competition among lenders, but it can also slow down the process significantly.
Contact your Castle & Cooke Mortgage loan officer
A quick call is the best way to know if your loan officer is a good fit. Often, you can pre-qualify and start shopping in just one conversation.
Contact your local loan officer today to start the process.