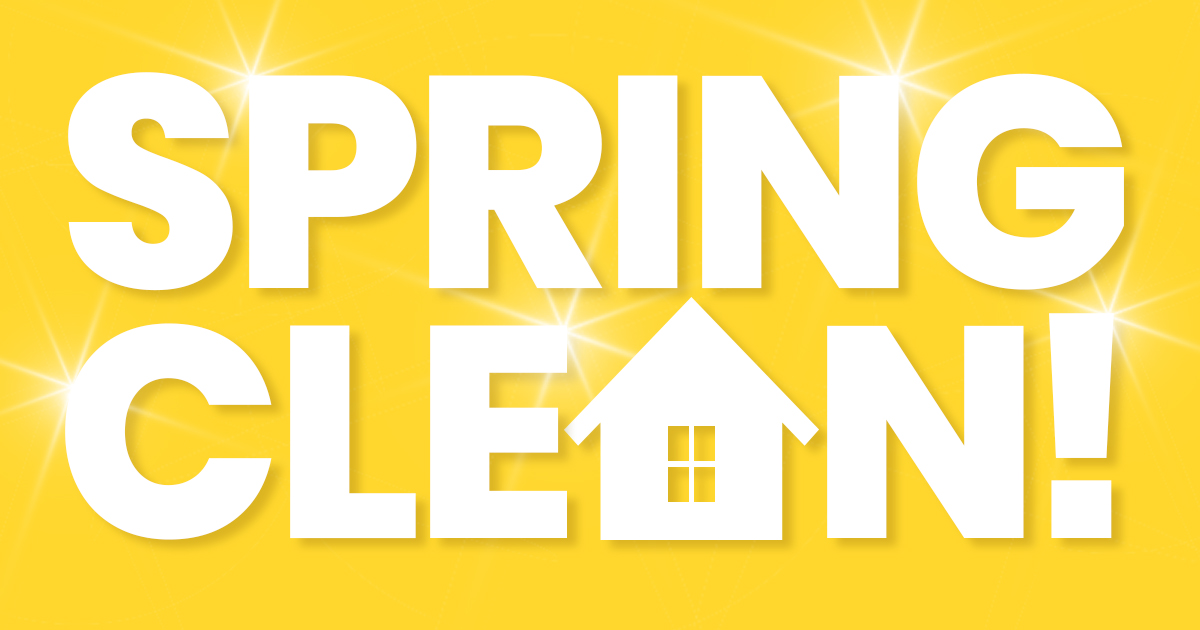 We've almost made it through the dark days of winter, and spring is finally around the corner! Spring cleaning is a good idea any year, but it's especially wise if you've been inside a lot or have concerns about spreading germs.
We put together this quick task list to help you plan your seasonal maintenance and keep your home all clean and pretty, inside and out.
Prep for a good time
It's a rare person who relishes cleaning, but there are ways to make the job more fun. We recommend:
Finding a bopping playlist to keep your energy up
Scheduling snacks between tasks
Creating a list so everyone in the family does their share
Planning a reward (perhaps a movie, or fancy dinner in) for when every item is checked off
Indoor deep cleaning
After spending months inside, your indoor space may have gotten a bit grimy. Break the tasks into rooms if it seems overwhelming, or race against the clock to make it all feel like a game.
Wipe down walls, light switches, electrical outlets, and baseboards
Dust ceiling fans and switch the direction of rotation to counterclockwise
Clean air vents and registers
Replace the batteries in smoke and carbon monoxide alarms
Replace air filters with HEPA models
Clean doors, door handles, and doormats
Wipe down appliances and cabinets (and don't forget to clean the coils behind the fridge)
Deodorize and degrease the kitchen and bathroom drains
Dust and polish furniture
Wash and store blankets and warm bedding
Vacuum (or wash) heavy curtains and upholstery
Wash inside windows and window sills
Dust and clean décor and lampshades
Sanitize remote controls and electronics
Sweep and mop hardwood and tile floors
Spot clean and vacuum carpets and, if necessary, schedule a professional cleaning
Good luck, and enjoy those spring blossoms!