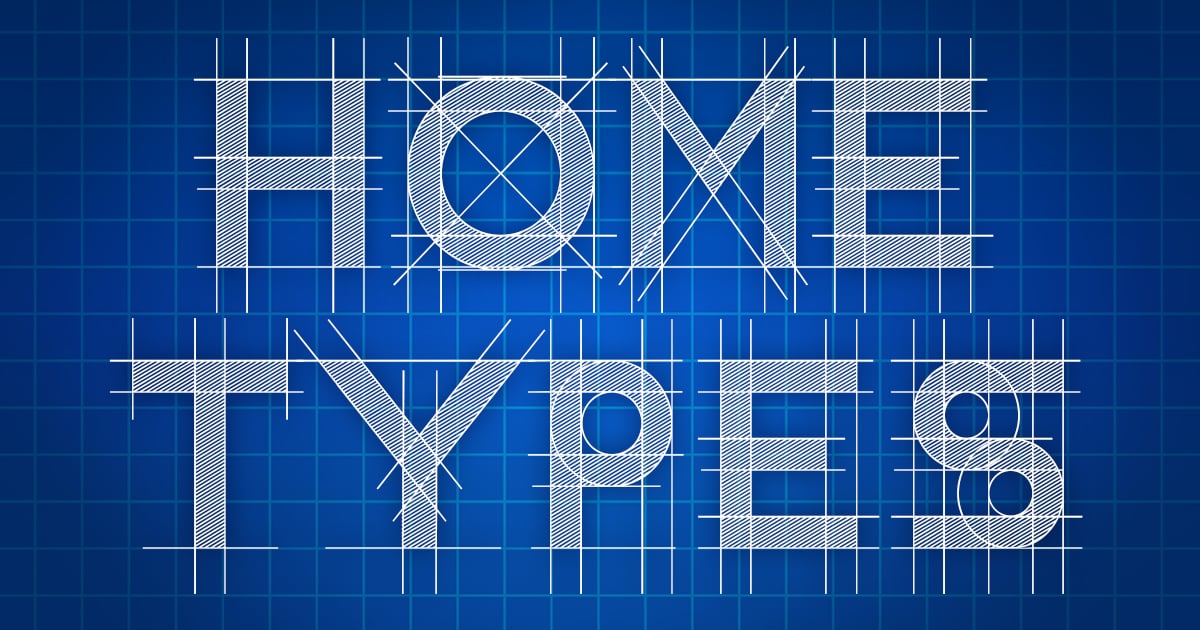 These days, you can ogle glorious houses all around the world, from cute cottages in the English countryside to multi-million-dollar mansions in Hollywood.
It's like real estate eye candy, at the click of a mouse.
Whether all that casual browsing has you eager to remodel or excited to find your next home, it's nice to know the lingo.
This quick overview covers the most common types of home architecture in the U.S., but it's important to keep in mind that most modern homes feature a mix of elements. Mix-and-match is as American as apple pie (and we like it that way).
OK, let's dive in!
Cape Cods
These low-slung, waterfront houses were some of the earliest homes built by European settlers in the U.S. They generally have one or one-and-a-half stories, central fireplaces, and steep pitched roofs. While early versions were quite small, Cape Cods built in recent years may feature classic elements such as a central fireplace while having a much larger footprint or even multiple stories.
Ranch-style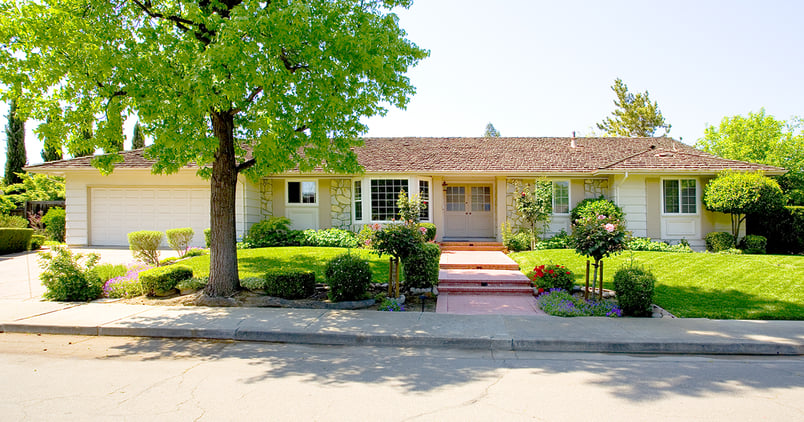 Ranch-style homes are common in suburbs all around the U.S. and are popular for their spacious floor plans, high ceilings, and single-story living. They can often be spotted on large lots and are a great choice if you're considering a future addition or expansion.
Colonial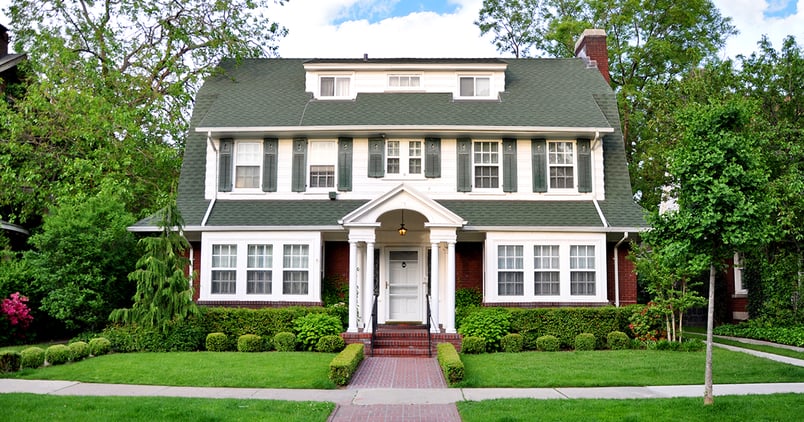 These houses are classic Americana and, just like Americans, come in a variety of shapes and sizes. They are characterized by having at least two stories and bedrooms both upstairs and downstairs. The classic version is balanced architecturally, with five windows upstairs and windows on either side of a grand entryway.
Contemporary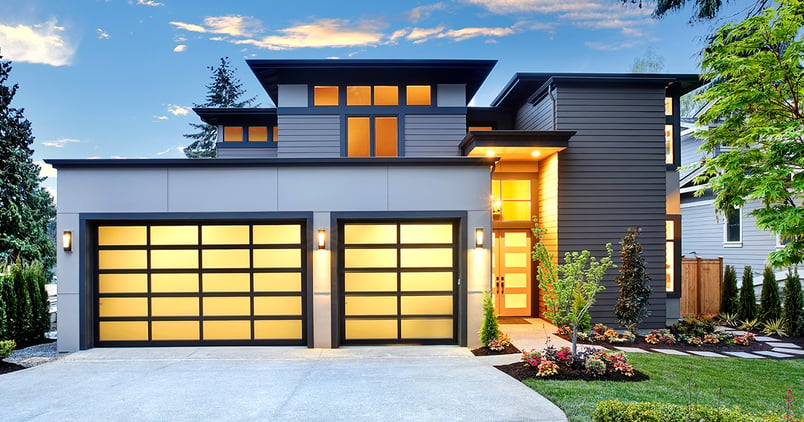 These modern, eco-friendly houses are built to blend in. They often have a large master bedroom and a spacious kitchen, with tall windows and natural light throughout. Each contemporary home is unique by definition, but a typical version will be irregularly shaped with an open floor plan.
Tudor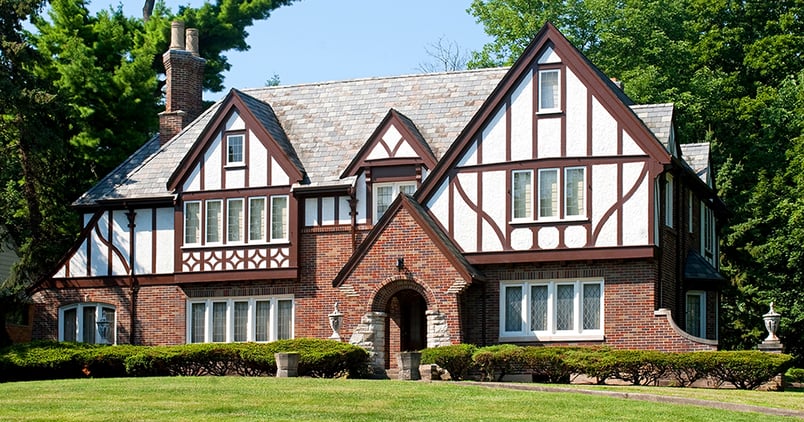 These classic houses are easy to spot by their exterior detailing. In specific, look for steep roofs, cross gables, masonry chimneys and exposed wood framing. As their name implies, these English-style houses are built to be proper getaways from the world outside.
Victorian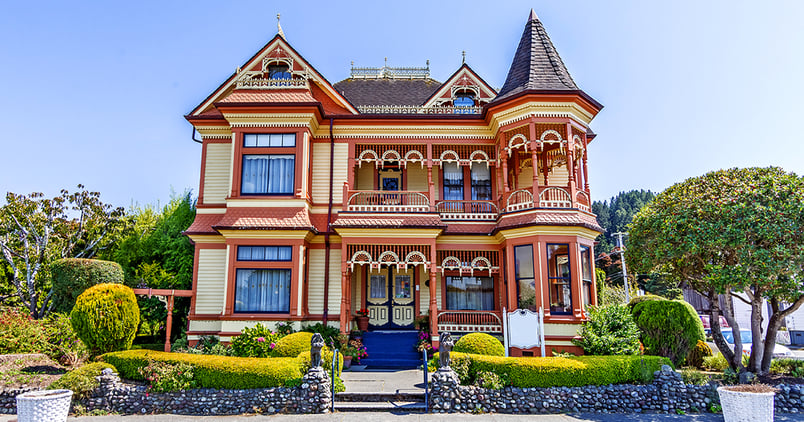 These gorgeous houses are all about the exterior decoration—dollhouse inspiration at its finest! They have multiple stories and asymmetrical facades, plus truly frilly elements such as turrets, towers, and spindle work. Queen Anne homes are a common subset of Victorian homes, along with Italianate, Second Empire, and more.
Mediterranean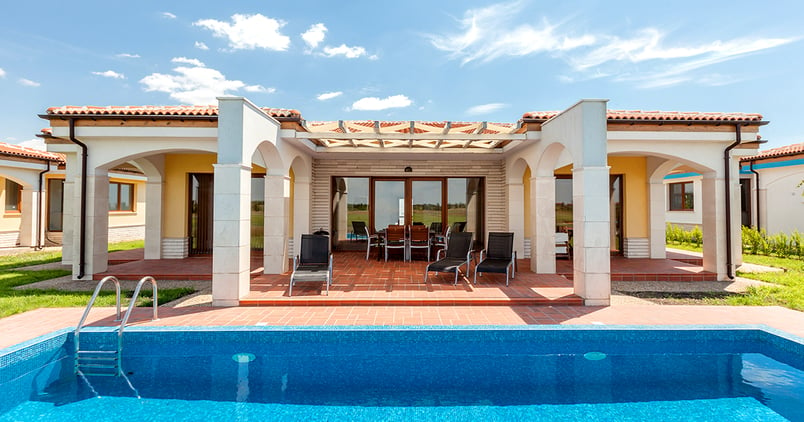 Classic Mediterranean-style homes have distinctive red tile roofs and exteriors of stucco or adobe. They are generally low-pitched and great for people who want to spend a lot of time in the fresh air. Classic versions feature a U-shaped floor plan oriented around a central courtyard, pool, or fountain.
Mid-century Modern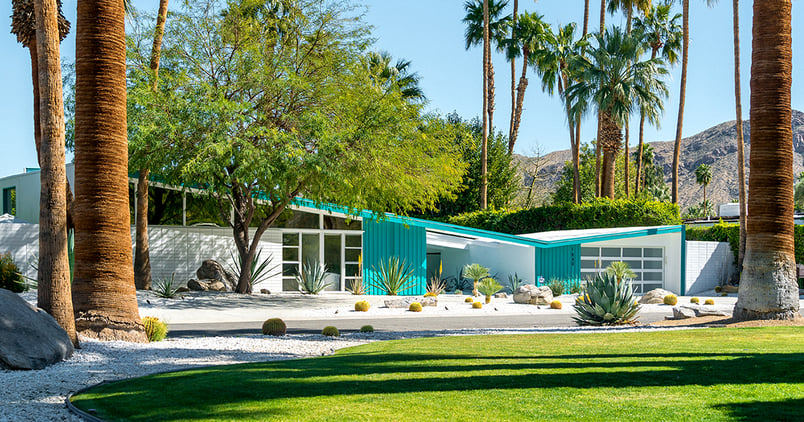 Mid-century houses were all the rage in the 1950s and '60s and have rocketed to must-have status among certain members of the hipster crowd. They are known for their sharp lines, flat or low-angled roofs, geometric planes, and the way they blend into nature. Typical versions feature bold block colors in retro palettes.
Craftsman and bungalow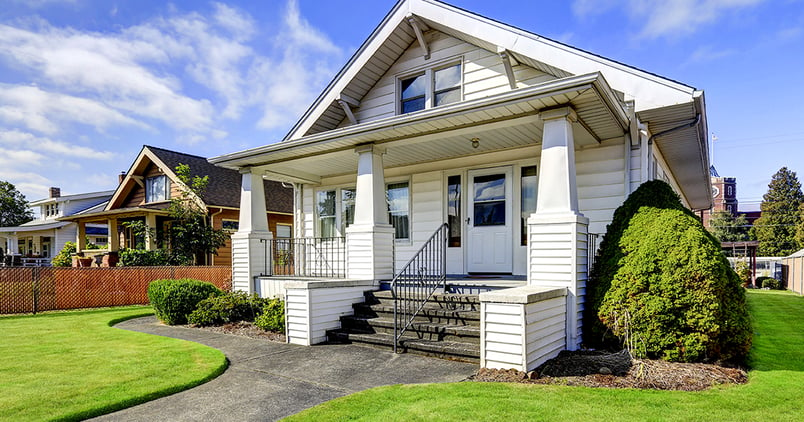 These homes are almost as beloved as their mid-century counterparts and come in a variety of styles. Typical versions have low, broad proportions and lack of ornamentation outside, with built-in shelving and seating areas inside. Bungalow-style Craftsmans (also known as Arts and Crafts-style homes) feature wide front porches supported by tapered square columns.
Split-level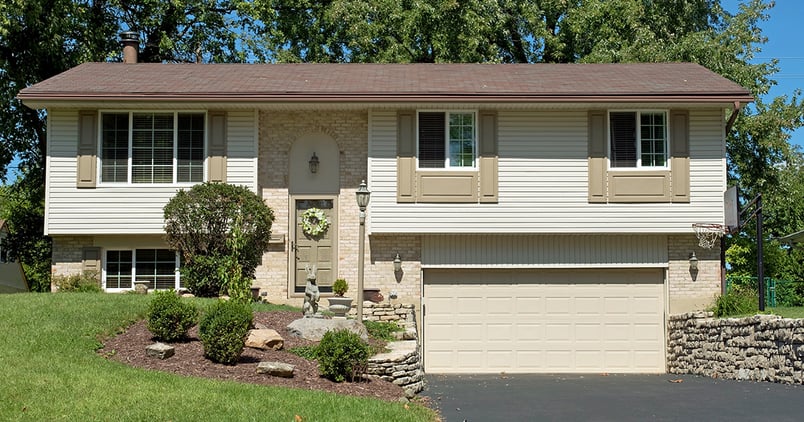 These down-to-earth homes can be found in suburbs of a certain age all around the U.S. The standard model features a lower level with a garage and TV room, a mid-level with kitchen and dining areas, and bedrooms above the garage. More elaborate versions may have even more levels plus three-car garages, additional bedrooms, and a rec room.
Town houses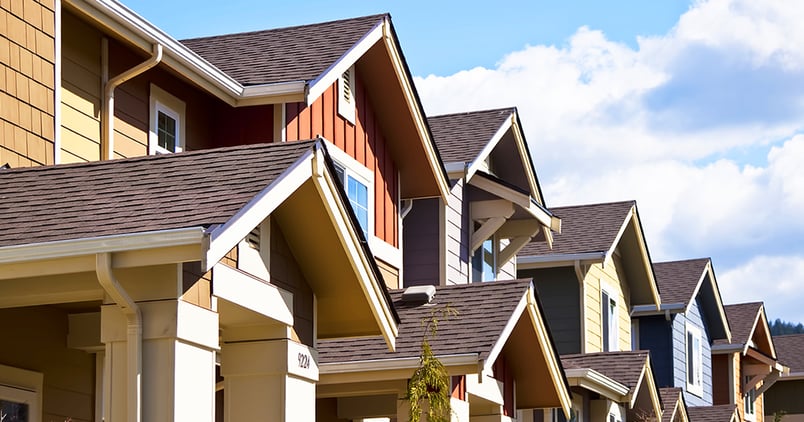 These single-family dwellings come in a huge variety of shapes and architectural styles. You'll know them by their slim footprint and multiple stories. Townhomes are generally surrounded by very similar structures and may share common walls and outdoor areas with the nearest neighbors.
Condos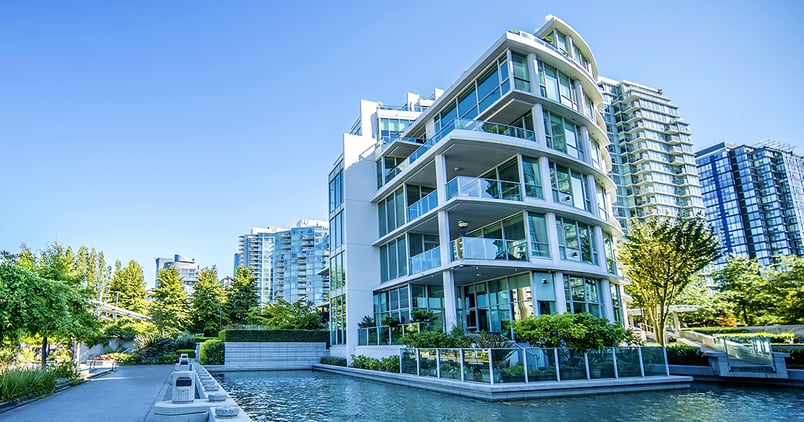 Condos (short for condominiums) are individual units within one building or a community of buildings. Like townhouses, they come in a huge variety of shapes and sizes. Some condos are affordably priced and ideal for first time homeowners while others (think penthouses in big cities) are unbelievably extravagant and go to homeowners with the deepest of pockets.
Whether you're in the market for a posh contemporary home, a waterfront Cape Cod, or a Craftsman tucked away in a mountain valley, you deserve a great home finance experience. Reach out to one of our friendly Loan Officers in your area for exceptional service, a lightning fast process, and answers at every step.