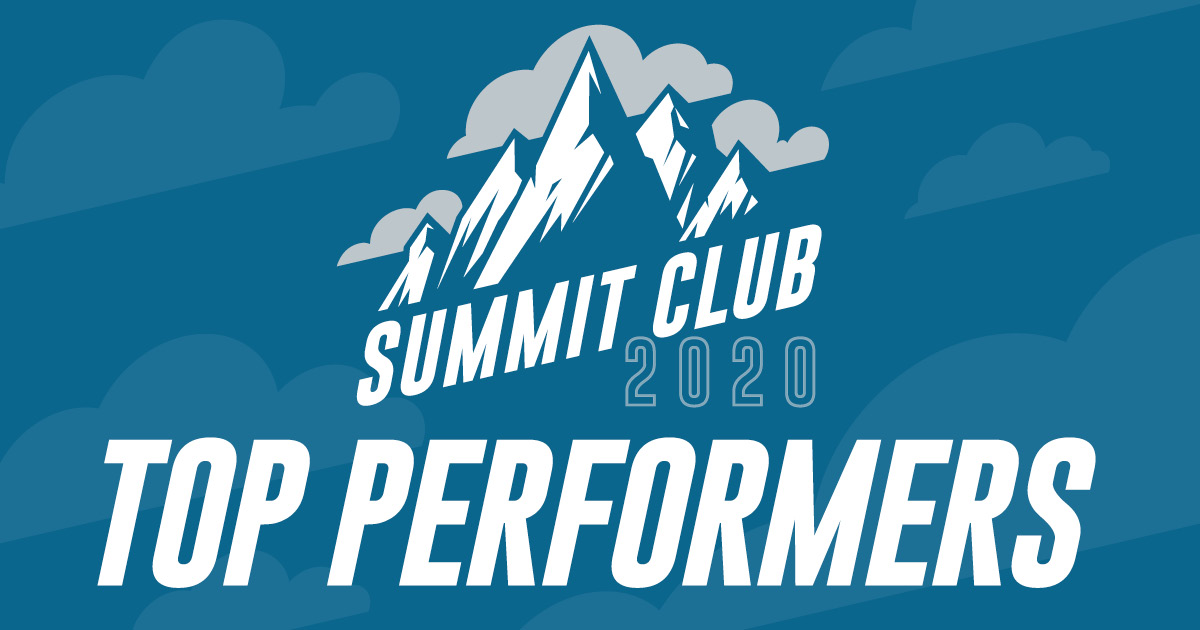 Each year at Castle & Cooke Mortgage, we celebrate our top-performing Loan Officers and support staff by inviting them to join the elite Summit Club.
The last 12 months have been more challenging than we could have imagined, but we had a great year! Thanks to the hard work and dedication of our people (not to mention a very favorable interest rate environment), we were able to help more than 6,500 with home financing, including 3,700+ who purchased homes and 2,800+ who took advantage of historically low rates and refinanced with us.
It's all thanks to a dedicated, hard-working team committed to providing the best possible home loan experiences in the business. And now, a shout out to the best of the best!
Top Retail Branch Managers (volume)
These Branch Managers led their teams to be the top producing branches in the company:
Top Retail Branch Managers (over plan)
Top Loan Officers
These fine folks ended the year in the top 20% of all Loan Officers at Castle & Cooke Mortgage.
Top processors
Our top three processors did an outstanding job, not only in volume but in keeping applications moving through the process with as little back-and-forth as possible. We couldn't create excellent client experiences without their tireless effort, and we are grateful to them every single day.
Karen Maystead
Dawn King
Heather McCormick
Peak Performers
In addition to celebrating our exceptional Loan Officers and Processors, we have a big thanks to give our top team members in the corporate office for 2020.
Liz Newey, Commissions Manager (Peak Performer)
Pam McDonald, Assistant Underwriting Manager (Peak Performer)
Nichole Belnap, Vice President, Operations (President's Pick)
Each year to celebrate our Summit Club honorees, we book a posh trip to an exotic locale for four days of fun and fellowship. This year, we've put off our annual trip until it's safe to travel. In the meantime, we're refocusing our efforts on volunteer projects in the communities we serve.



If you're interested in joining Team Castle or learning more about our mission, we encourage you to explore our new website. And if you know any of our top performers in person, be sure to congratulate them for outstanding effort in an unprecedented time!