Jennifer
Gokool
Branch Manager
NMLS ID #148496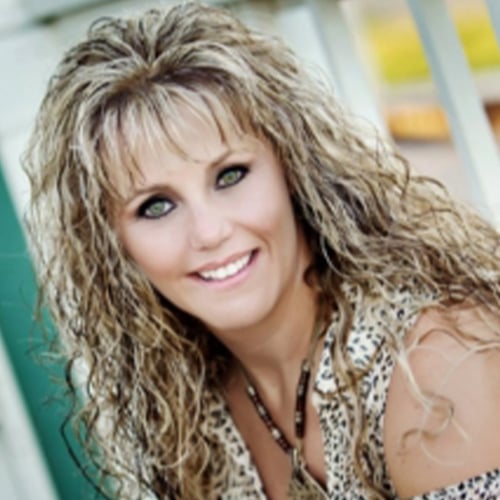 My Information

Mobile: 602-486-3363
Office: 623-512-4087

Email Jennifer

Peoria Branch
9051 West Kelton Lane, Suite 3 Peoria, AZ 85382
623-512-4060

About Me
Jennifer Gokool has worked in the Mortgage Business over 23 years. She began her career as a loan originator in 1998 and was given the opportunity to run her own branch in 2003. She is currently an active loan originator/branch manager for Castle & Cooke Mortgage licensed in Arizona, California, Texas, Missouri, and Alabama. She is a past recipient of annual top producer awards and continues to excel in her market. She was on the committee responsible for creating content which would be used to teach the loan originator licensing course in Arizona. She continues to teach classes around the valley to educate consumers regarding credit, and requirements needed for obtaining financing.
A native of Phoenix, Arizona, Jennifer has lived in Peoria since 2003. She is married and has four children and two stepchildren. In her free time, Jennifer enjoys gardening, spending time with her family, couponing for great deals, coordinating and creating charity events, and her youth bible study she holds weekly.
Jennifer is also an Affiliate Loan Officer for Homes for Heroes, a give back program that was created after the tragic events of 9/11 as a "Thank you" to the men and women who have given so much. As an Affiliate, a lender credit of up to $500 is provided towards the Heroes' closing costs. She believes in the "pay it forward" concept and feels this is an excellent way to show our appreciation. Heroes include military personnel, firefighters, law enforcement officers, first responders, teachers, and those in the medical field. Jennifer would like to Thank all our HEROES for their service to our Country and Communities.
First-Time Homeowners Program
The Gokool Team is proud to offer the very popular Home Plus and Home in 5 Down Payment Assistance Programs. These options create a pathway to homeownership by giving creditworthy renters who can qualify for a mortgage but cannot afford the down payment and or closing costs, the funds to move forward.
Contact the Gokool Team for your FREE credit analysis at 602-486-3363.
VA Home Loans
The Gokool Team is all about helping and supporting our Veteran and military families become homeowners. We have been recognized as being in the 1% of top mortgage loan originators in Country. To us, success isn't measured by the number of loans closed. Our success is measured by how we live: Be compassionate, trustworthy and conduct your business and personal life with integrity and honor. We continuously push ourselves to be the most knowledgeable provider of VA financing.
Check out why more Veteran Homebuyers choose The Gokool Team call today 602-486-3363.
Jumbo and investor loans
In addition to loans for people new to homeownership, we offer a wide range of options for investors, owners of luxury homes, second homes, and more.
You have options! More than you might have even considered. To explore what kind of down payment assistance programs are available, or other options for refinancing, getting cash-out, or making your next big move, please call, email, or text me today.
State Licenses: AL# 85477; AZ# 0911689; CA# CA-DOC148496; MO# 148496; TN# 148496; TX# 148496
X
Leaving Castle & Cooke Mortgage
You are currently leaving the Castle & Cooke Mortgage website, and headed towards a third-party site. Are you sure you want to proceed?
Proceed