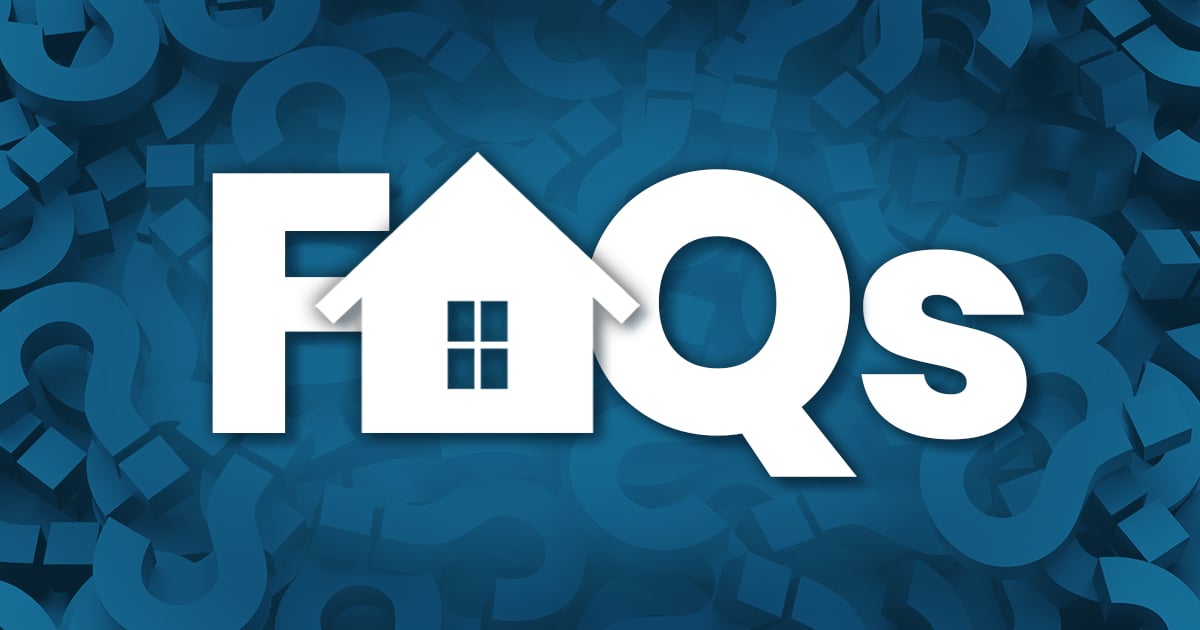 Mortgages have a lot of moving parts, and it's normal to have plenty of questions.
We talked with Jenny Lowe, our expert head of Processing, to get answers to some of the most common questions our Loan Officers receive.
Will my bankruptcy prevent me from buying a home?
Not necessarily. We will look at your credit situation and evaluate. Depending on when the bankruptcy was discharged (or if you've made timely payments) there could be a program for you. Your Loan Officer can help you explore your options.
How much cash will I need to close?
Depending on the program and loan type you choose, you may only need 3% down. Other loans, however, require 20% down. You may also need funds for closing costs and cash reserves. Your Loan Officer can give you the details.
Why do I have to pay for the appraisal up front?
Your Loan Officer will order an appraisal once you have a signed offer, and you'll need to pay at that time. This small investment in your homeownership lets us know you are ready to move forward with buying a home.
Why do you need a 2-year work history?
This is required to help us learn about your income situation. When seeing how much of a loan amount you could qualify for, we need to look at your overall financial picture and how much income you have received for the last two years.
Why do you have to verify that large deposit?
Federal law (and our commitment to make sure your mortgage payment doesn't become a burden) requires us to check that all your assets are from verified sources and that you didn't take out a new loan that would need to be included in your debt-to-income ratio.
If the large deposit was a gift from a relative or close friend, we can use a gift letter to go along with the large deposit. And there's good news. Gifts for owner-occupied homes are usually OK!
Can I use the $10,000 cash I have saved in my home safe for my down payment?
No, assets must be seasoned for 60 days. That means the cash must have been in your account for at least two months before you can use it to pay for a house.
Why can't I use cash for my earnest money deposit?
Earnest money funds must come from a verified source. When the earnest money comes from your seasoned account or a gift, it has been verified.
Why do you need to have 60 days' assets?
When we ask for a report of your assets going back 60 days, it helps us verify that all large deposits are accounted for and that your assets are stable.
Can my distant aunt gift me funds?
No, gifts must be from a close relative such as a parent, grandparent, sibling, or closely related aunt.
Do you have any $0 down loans?
Yes, some government-backed bond loan options are available for no money down. These loans make it more likely that people with low-to-moderate incomes will qualify for the benefits of homeownership.
If you live in a rural area, be sure to ask about USDA loans. If you've served in the military, ask about VA loans. Depending on your financial situation and where you live, down payment assistance may also be available.
What is hazard insurance?
Hazard insurance (also known as homeowner's insurance) will cover your home in case of a disaster such as a fire, theft, or an injury accident on your property. It is required when you have a mortgage on your home and can be added to your monthly mortgage payment.
What is mortgage insurance?
Mortgage insurance (MI), which may be required when you owe more than 80% of your home's value, covers the lender in case your mortgage loan goes into default. If your home has increased in value or you've been making steady payments for a few years, a rate and term refinance could help you drop MI for good.
Thanks for reading, and keep in mind that every loan file is unique. If you have specific questions related to your home loan, work closely with your Loan Officer.
For more questions and answers about home loans, visit our FAQ page.
Here's to happy homeownership!