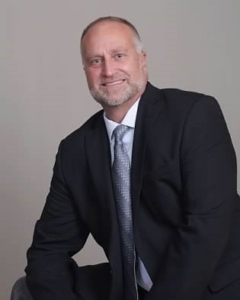 James Hansen
Loan Officer
NMLS ID #531737
James Hansen is a mortgage loan originator at Castle & Cooke Mortgage. He's passionate about helping people access affordable home financing, and he has the experience it takes to guide homeowners into loans customized for their needs.

James loves building relationships and helping people with their financial dreams, and he's been doing just that for seven years. James was born and raised in Salt Lake City and stayed close to home for college, earning a bachelor's degree in finance from the University of Utah. When he's not making connections and closing loans, James loves mountain biking, kayaking, tennis and spending time with his kids.

James likes getting people excited about the things he's excited about, and he would love to tell you all about the top-rated trails he visits on the regular. But he's also excited about affordable home loansÑand we mean, really excited. When you're ready for a home loan, he will listen closely to your situation and help get you pre-qualified so you have a clearer picture of what you can afford.

Whether you're a first-time home buyer, looking to trade up, or ready to refinance, James is ready to guide you every step of the way. When you're ready to make your homeownership goals a reality, give James a call.