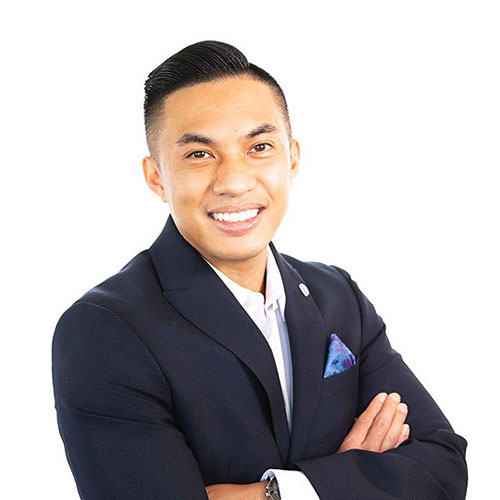 Joe Agpaoa
Loan Officer
NMLS ID #2038637
Aloha, I'm Joe Michael, your Loan Officer at Castle & Cooke Mortgage in Honolulu. I am passionate about helping people access affordable home financing. My team and I combine personalized service and innovative technology to ensure a smooth, simple, and easy mortgage experience.
I was born and raised on the island of Kauai and moved to the island of Oahu to attend the University of Hawaii at Manoa. Growing up on a small island, I've learned the importance of taking care and looking out for one another. I've spent over a decade in the hospitality industry, with experiences from hotel front office operations to marketing management. During that time, I developed a passion for providing a high level of service while maintaining a calm and collected approach.
I love to travel, I eat a lot of carbs, and I drink too much coffee. I enjoy spending my free time with my wife and two sons. To add to the craziness, our two dogs keep the little ones entertained!
Whether you're a first-time homebuyer, looking to trade up, or ready to refinance, I will listen to your needs and guide you every step of the way. Need a head start? Getting pre-qualified can give you a clearer picture of the type and amount of loan that will fit your budget. If you're ready to make your homeownership goals happen, contact me today.