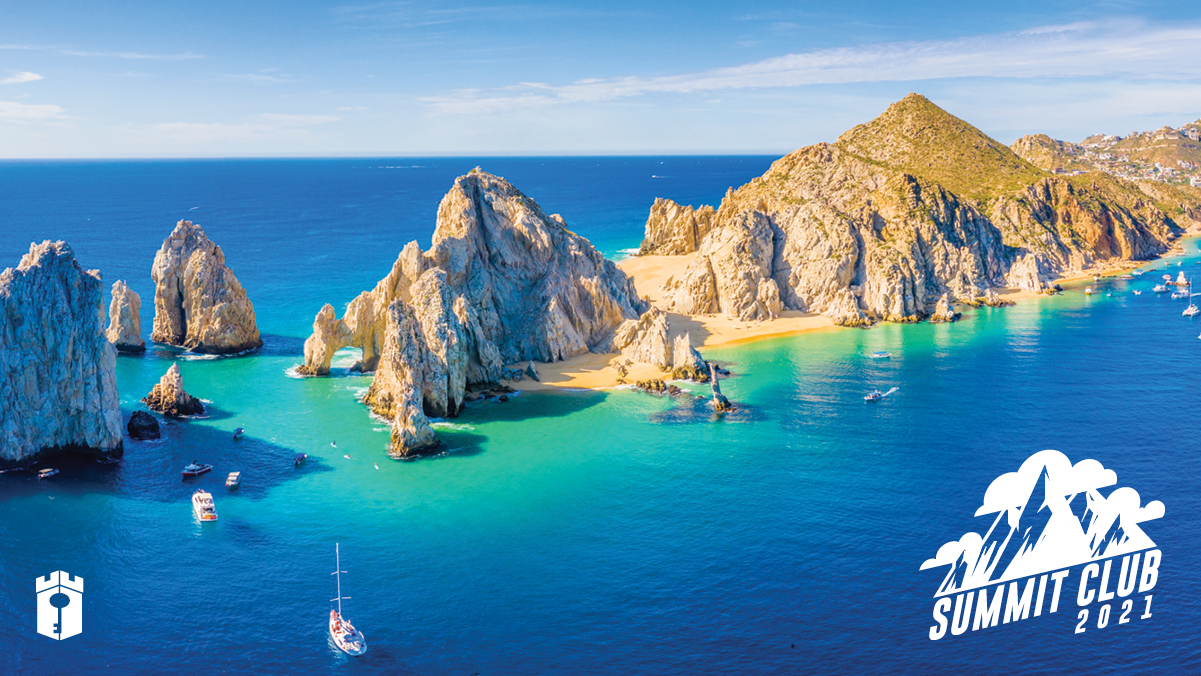 We're pretty serious around here about helping families build strong financial futures through the benefits of homeownership. Every member of the team works hard to make those homeowner dreams come true, but some rise above the rest.
Every year, we reward our top performers with membership in the Summit Club and a trip to an exotic location. This year, the party will kick off in Los Cabos, Mexico.
The numbers are in, and we're proud to announce our Summit Club roster for 2021.
Top branch managers
These branch managers led their teams to be the top producing branches in the company in volume:
Dennis Porter, South Ogden, UT
Greg Price, Las Vegas, NV
Stewart Bates, Murray, UT
Andie Esquivel, Glendale, AZ
Top loan officers
Joe Massey, Denver, CO
Rodney Jones, Nashville, TN
Taylor Madsen, Clearfield, UT
Jessie Van Wagoner, Draper, UT
Bryce Magill, Blair, NE
Scott Stolpp, South Ogden, UT
Mariolys Martinez, Las Vegas, NV
Linda Douglas, Las Vegas, NV
Suzi Boyle, Boise, ID
Michael Cornachio, Henderson, NV
Evelyn Ledbetter, Bakersfield, CA (retired)
Ricky Montanez, Las Vegas, NV
Trent Olsen, South Ogden, UT
Jennifer Gokool, Peoria, AZ
Stewart Bates, Murray, UT (dual winner)
Andie Esquivel, Glendale, AZ (dual winner)
Kara Beltran, Honolulu, HI
Sean Loveland, Meridian, ID
Randy Whitaker, Scottsdale, AZ
Dave Sunderman, Clarinda, IA
Brett Cavazos, Consumer Direct UT
Outstanding processors
Heather McCormick, South Ogden, UT
Dawn King, Denver, CO
Karen Maystead, Las Vegas, NV
Michelle Lynch, Scottsdale, AZ
Peak Performers
Each month, employees vote on two of their coworkers to be recognized as Peak Performers. At the end of the year, two of those winners are chosen at random to be part of Summit Club.
Brandon Haas, Accounting
Jason Bruce, Underwriting
President's Pick
These folks did an exceptional job of going above and beyond in 2021 and were hand-selected to attend.
Loan Officer Assistant Brooke Ahrens, Blair, NE
VP of Servicing Alyssa Bunch
Congrats to the winners, and we hope you have a great time in Mexico!